OCHA: RAFAH CROSSING OPENED ONLY FIVE DAYS IN 2015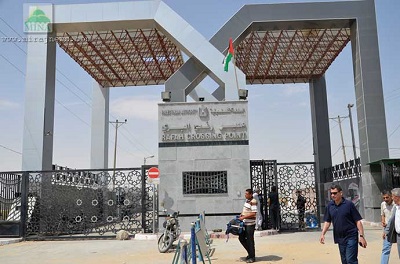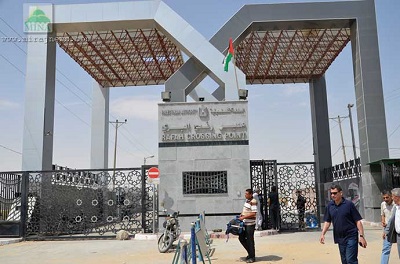 Al-Quds, 16 Sha'ban 1436/3 June 2015 (MINA) – The Egyptian-controlled Rafah crossing remained closed for the whole of April and has partially opened for only five days in 2015 to date, UN Office for the Coordination of Humanitarian Affairs (OCHA) revealed Monday.
In 2015, up to the end of April, Rafah had opened for only five days with only around 5,000 people crossing, the report said.
"Due to longstanding restrictions associated with the blockade on the Israeli-controlled Erez crossing, the Rafah crossing became the primary exit point to the outside world in recent years for Palestinians from Gaza.
However, severe restrictions have been imposed by the Egyptian authorities from June 2013 onwards in the context of political uncertainty and military operations in northern Sinai."
During the second half of 2013 the crossing was closed for a total of 97 days, compared with five days during the first half of the year; the number of Palestinians crossing declined by 28 per cent compared with 2012. In 2014, the crossing opened for only 158 days and less than 100,000 people traversed the crossing.
Following an attack on 24 October 2014 in the Sinai Peninsula in which over 30 Egyptian military personnel were killed, Rafah was closed for the remainder of the year, with a few exceptional openings.
According to the report, access to hospitals in Egypt can literally be a life and death issue for many Palestinians in the Gaza Strip. It is vital for patients who cannot be treated within Gaza and who have been denied or are ineligible for access to Israeli or West Bank health facilities through Erez, many of them patients requiring life-saving procedures.
The report also pointed out that the movement of goods through Rafah crossing has been declined.
"From January 2013 to June 2014, an average of 713 truckloads per month, primarily of construction materials intended for Qatari infrastructure projects and aid supplies, were allowed to cross through Rafah into Gaza."
"No truckloads entered Gaza via Rafah after 3 July for the remainder of 2014, and this trend has continued into 2015.
Only 13 truckloads of aid supplies had entered by the end of April, although some aid has been redirected through the Israeli-controlled crossing."(T/P008/R03)
Mi'raj Islamic News Agency (MINA)