OBAMA SERVES ISRAEL WELL BY PROVIDING ADDITIONAL $225 MILLION FOR IRON DOME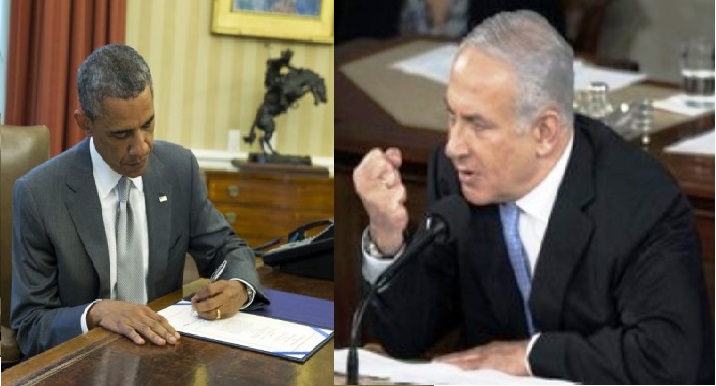 Washington, 9 Shawwal 1435/5 August 2014 (MINA) – US President Barack Obama has signed a congressional bill that will give millions of American taxpayer dollars to Israel Occupation Regime as its forces are massacring Palestinians in the Gaza Strip.
According to the bill, which was signed on Monday, the United States will provide an additional $225 million to Tel Aviv to improve its Iron Dome anti-missile system, Press TV quoted by Mi'raj Islamic News Agency (MINA) as reporting.
The money would be in addition to the $351 million that's already under discussion for Iron Dome in fiscal 2015. It would bring total funding to $576 million, compared with the $176 million requested by the Pentagon for the year that begins on October 1.
A Congressional Research Service report in April said that the US had provided more than $700 million to Israel for Iron Dome. The latest bill would lift that to about $1 billion.
The bill was unanimously approved by the Congress on Friday with the Senate adopting it through a voice vote and the House of Representatives voting for it 395-8.
After the vote, Republican Senator Lindsey Graham said the Senate vote is a much-needed signal to Tel Aviv that the US is there when Israel Occupation Regime needs it.
Obama had earlier said that the US would work with Tel Aviv to enable it to protect itself against Palestinian resistance fighters.
Iron Dome is a short-range missile system designed to intercept rockets and artillery shells fired from a range of between four and 70 kilometers.
Soon after Israel occupation regime began its offensive on Gaza, Obama praised the Iron Dome as proof of America's commitment to Israel's security.
On July 28, US Senate Majority Leader Harry Reid said that Tel Aviv urgently needs more financial aid from the United States for its offensive against Palestinians in the Gaza Strip.
Israel has been relentlessly pounding the besieged Gaza Strip for nearly a month. More than 1,865 Palestinians have been killed and thousands wounded, including women and children. In retaliation, Palestinian resistance fighters have fired rockets into Israel.
Israel Occupation Regime already receives billions of dollars of American taxpayers' money each year. Under an existing 10-year aid agreement between Washington and Tel Aviv signed in 2007, $30 billion of American money is flowing to Israel.
The US annual military aid to Israel has been elevated from $2.4 billion to $3.1 billion through 2017 under the existing agreement.
Meanwhile, US and Israeli officials have discussed a surge in US military aid to Israel Occupation Regime   in a new aid package that would extend through 2027. (T/P09/E01)
Mi'raj Islamic News Agency (MINA)