NZ MUSLIM PLAYER GIVES WORLD MEDAL TO FAN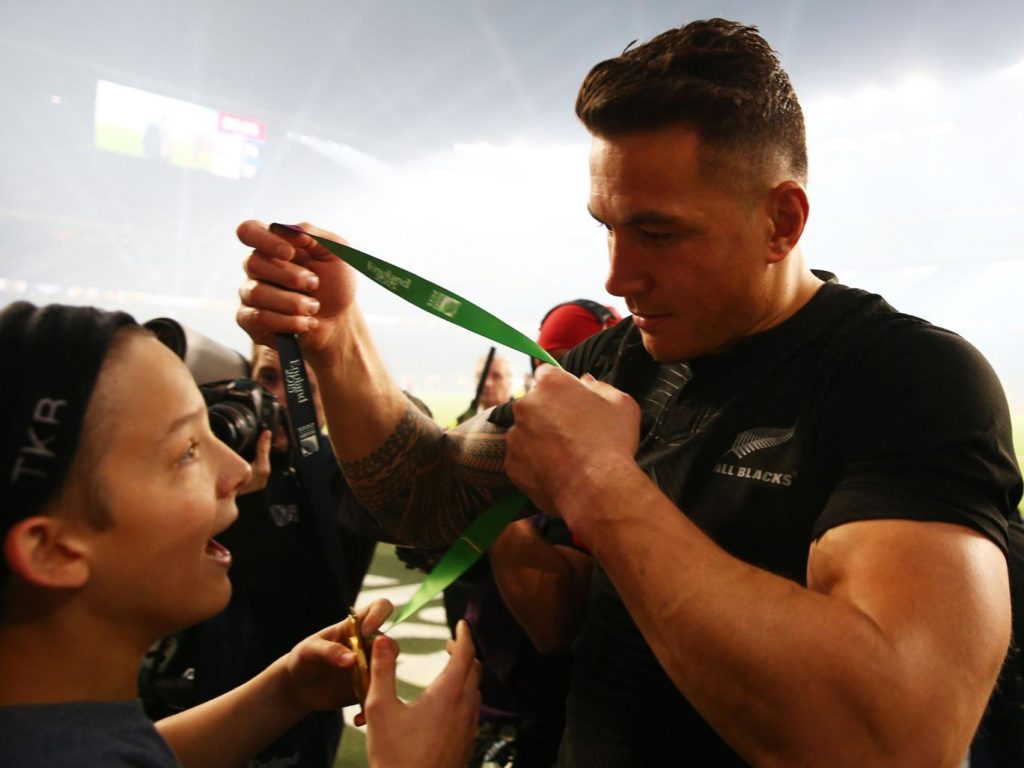 Wellington, 20 Muharram 1437/2 November 2015 (MINA) – New Zealand Muslim star, Sonny Bill Williams, gave his Rugby World Cup medal to young boy after security guard wrestled him to the ground, adding to his fame as a modest hero of the island.
"A young fella snuck on the field somehow but when he was coming up to give me a hug, he got smoked by a security guard, full-on tackled him," Williams said afterwards, On Islam quoted by Mi'raj Islamic News Agency (MINA) as reporting.
"He was only eight and the other fella was a full-on man, so it looked like he would break his ribs or something.
"The moment probably just got the better of him but he was just so excited to get on the field with the All Blacks. I thought I'd make it a night to remember for him, rather than my medal being hanging up at home or something like that."
The incident occurred during the world cup final between New Zealand and Australia when 14-year-old New Zealand fan Charlie Lines was flattened after trying to reach Williams.
The player, deemed a hero in New Zealand, was photographed intervening, then handing the dumbfounded youngster his medal.
Williams acted after seeing a security guard rugby-tackled the boy, who had run on the pitch during the All Blacks' lap of honor following their 34-17 Rugby World Cup final victory over Australia.
"It will be hanging around that young guy's neck and he can tell that story for years to come. He might be a future All Black!" he said.
"The bonds that we have as brothers in the changing room are the most important thing," added Williams, insisting he wouldn't regret the gesture.
"The medal represents the win, but going in and seeing the smiles on the boys faces, knowing that we've accomplished something no other All Blacks team has done, is pretty special," Williams added.
The nice move was shared several times on Facebook pages, including that of Mufti Ismail Menk, winning Williams praise on the social website.
"Mashaallah. This is Islam. Al hamdulillah for these beautiful values and al hamdulillah for the win #allblacks Proud to be Muslim, Proud to be kiwi smile emoticon," one commented on the post.
"Welcome to Islam brother SBW," another wrote.
"MashaAllah he is so talented and aiming for rugby 7s Olympic medal next year!!at Allah give him success in this life and the next," a third commenter added.
Born in 1985, Williams a top-notch rugby star in New Zealand.
He reverted to Islam in 2008 after attending prayer services at a Sydney mosque. The superstar is the first Muslim to play for the All Blacks rugby team.
The south-pacific island country of New Zealand is home to 36,000 Muslims, according to the 2006 census. (T/P006/R04)
Mi'raj Islamic News Agency (MINA)