NIGERIA MUSLIM ADVISED TO EMULATE ISLAMIC TEACHING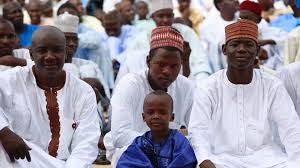 Cairo, 22  Dhulhijjah 1436/6  October 2015 (MINA) –  As world Muslim prepare to welcome the new Hijri year, a Nigerian Muslim leader has advised Muslims to emulate the Islamic teachings and morals of Prophet Muhammad as their goal and mission to be followed.
"You must have the fear of Allah and behaving in the most acceptable manner to your fellow human being," the Amir of the Muslim Congress (TMC), Imam Luqmon Abdul Raheem, was quoted by The Pulse.
"Let them revive the teachings of the Prophet by preaching peace wherever they find themselves," he added, OnIslam.net reported.
The prominent Muslim figure was talking at the 1436 annual lecture of the Congress titled 'Sustaining the Change Mantra' at the National Stadium, Surulere, Lagos state.
Thousands of Nigerians gathered at the stadium to listen to the program which was sponsored by the TMC.
The imam urged Muslims and non-Muslims to shun violence and any act capable of jeopardising the peace of the nation.
Abdul Raheem also asked the faithful to learn how to forgive, stressing that "Allah himself forgives."
He called on Muslims to be prayerful, saying that prayer is the key to overcome any situation they found themselves in.
On his own part, Imam Adewunmi Adebayo, who is the Waili of Lagos State Muslim Congress, urged Nigerians to assist the federal government by collectively tacking insurgency.
He urged Muslims to shun acts capable of tarnishing the image of Islam, asking Nigerians to exercise tolerance as directed by Holy Prophet Muhammad.
Nigeria, one of the world's most religiously committed nations, is divided between a Muslim north and a Christian south.
Muslims and Christians, who constitute 55 and 40 percent of Nigeria's 140 million population respectively, have lived in peace for the most part.
But ethnic and religious tensions have bubbled for years, fuelled by decades of resentment between indigenous groups, mostly Christian or animist, who are vying for control of fertile farmlands with migrants and settlers from the Hausa-speaking Muslim north. (T/Imt/R04)
Mi'raj Islamic News Agency (MINA)