Nearly Half of Palestinians Live in Refugee Camps: PCBS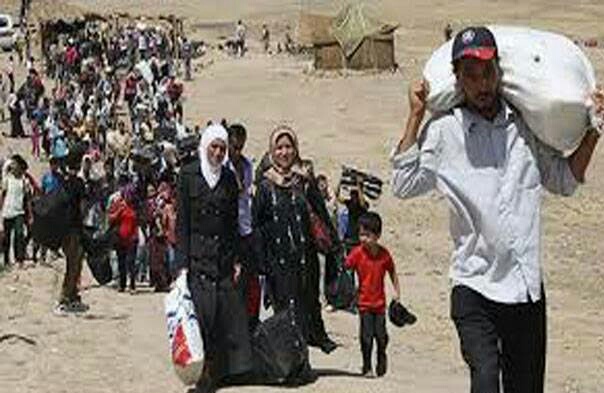 Palestinian refugees (special)
Ramallah, MINA – The Palestinian Central Bureau of Statistics (PCBS) on the occasion of International Refugee Day on June 20 said that almost half of the Palestinian people in the world are in refugee camps.
It was reported by Wafa on Friday, June 21 based on records of the United Nations Relief and Work Agency (UNRWA) which showed that the number of Palestinian refugees registered in 2018 was around six million of the total Palestinian population of around 13 million.
PCBS said Palestinian refugees were scattered in various regions, including in the West Bank which registered up to 17 percent of the total refugees and 25 percent in the Gaza Strip.
Meanwhile, in the Arab countries, the percentage of Palestinian refugees registered by UNRWA in Jordan is around 39 percent, while in Lebanon and Syria there were each around nine percent and 11 percent.
PCBS noted that there is no significant difference between the demographic and social characteristics of refugees and non-refugees in general, except for indicators of poverty and unemployment, for regional or regional reasons with around two-thirds of population in the Gaza Strip being refugees.
Based on Population Census, Housing, and Development data in 2017, there were around seven percent of Palestinian refugees suffering from poverty and five percent for non-refugees.
The main reason behind the high percentage of poverty among refugees compared to non-refugees is because of high unemployment rate in the Gaza Strip, with refugees representing two-thirds of the population, said PCBS. (T/Sj/P2)
Mi'raj News Agency (MINA)