MUSLIMS MOSCOW ASK FOR HIJAB FRIENDLY BEACHES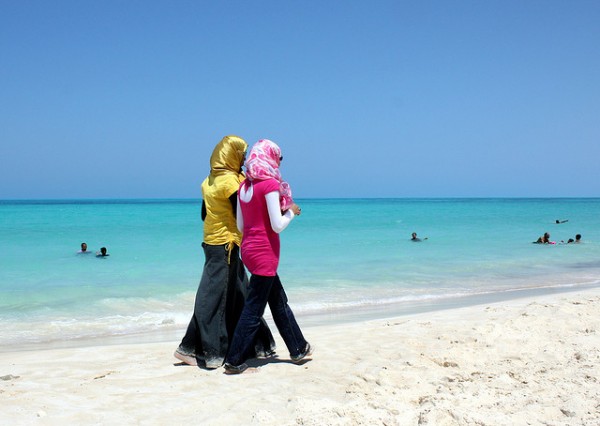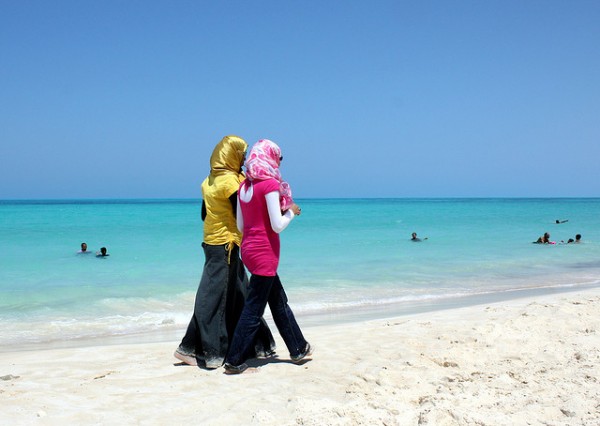 Moscow, 21 Sha'ban 1436/9 June 2015 (MINA) –The suggestion of the Muslim community to organize separate beaches for men and women has been supported by representatives of the Russian Orthodox Church, Jewish and Buddhist religions, RT reported.
The request to the Moscow City Hall has been prepared and filed by Albir Krganov who is a deputy chairman of the Spiritual Directorate of Muslims of Russia and also a member of the Public Chamber's Commission for Harmonization of Relations between Ethnic and Religious Groups.
The activist claimed that "hundreds of thousands" of religious residents of Moscow were deprived of ability to visit city beaches that are currently shared by men and women. "As not everyone can afford a trip abroad, and we consider it necessary to open additional recreation zones for the residents of the capital city who cannot stay on common beaches for religious or moral reasons," Krganov wrote in his letter.
The activist added that countries like Israel, Turkey, and Germany have separate beaches for men and women and that the effect from this is positive. In the Russian Federation such beaches exist in the city of Kazan, the capital of predominantly Muslim republic of Tatarstan.
The letter was signed by the head of the Russian Orthodox Church's department for relations with the society, Vsevolod Chaplin, President of the Association of Russian Jewish Communities Aleksey Boroda and representative of the Traditional Buddhist Community of Russia Andrey Balzhirov, Izvestia reported.
A member of the Public Chamber's commission for family women and children, Sultan Khamzayev, said in comments with Izvestia daily that the initiative was necessary as it was in the interest of not only religion but also secular morals.
Vice President of the Russian Union of Tourist Industry, Yuri Barzykin also threw support behind the plan, saying that separate beaches could help members of all confessions find a comfortable place for themselves.
However, State Duma deputy Valery Rashkin (Communist Party) urged caution in putting the separate beaches project into reality. "I am convinced that the society must not adjust itself in accordance with some religious or moral values of its separate members. There are dedicated places – like churches and mosques where people can unite in accordance with their ideas about the world and the rules of life. We should limit ourselves to these sites," Rashkin told Izvestia.
There is no precise data on the number of religious people in Moscow but last year the City Hall estimated that there were about 2 million migrant workers in the city – the overwhelming majority of which come from traditionally Muslim ex-Soviet Republics in Central Asia.
Last July a spokesman for Russia's Council of Muftis urged Moscow authorities to build more mosques in the city, saying this would prevent the overcrowding of city streets on major holidays. This was not the first suggestion of this kind, but so far all such suggestions have been rejected.
In 2013, Moscow Mayor Sergey Sobyanin told reporters that the majority of mosque-goers were not permanent residents of the city and that migrants should go home once their working contracts expire. He added that the three existing mosques could very well serve the needs of the permanent residents of Moscow who adhere to Islam.(T/R04/R03)
Mi'raj Islamic News Agency (MINA)