Muslims in Jerusalem Say Israel Has No Authority over Al-Aqsa Mosque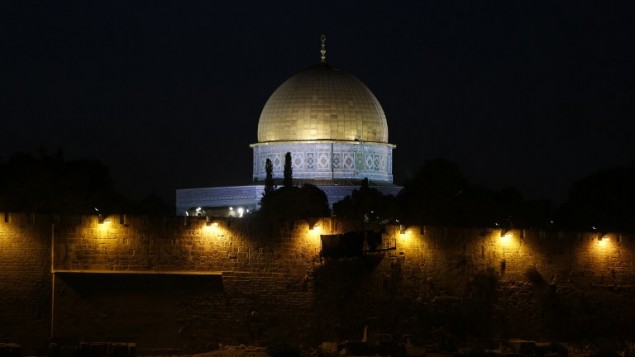 Jerusalem, MINA – Several Muslim groups located in occupied East Jerusalem stressed on Saturday that Al-Haram All-Sharif, which includes Al-Aqsa Mosque and the Dome of the Rock, in Jerusalem's Old City is a Muslim-only holy place and that Israel has no authority over it, WAFA reported.
The groups were reacting to a decision by Israeli Prime Minister Benjamin Netanyahu in which he said last week that he lifted the ban to enter the Muslim compound off members of the Israeli parliament, allowing them to visit the holy site once every three months. The ban was imposed following serious tension in the area and in Jerusalem months ago between Palestinians and Israelis that resulted in outbreak of violence.
The Higher Islamic Authority, the Waqf Council, the Palestinian Fatwa department, the office of the Chief Justice and Al-Aqsa Affairs department said in a joint statement that running and administering the affairs of Al-Haram al-Sharif, or Noble Sanctuary, is up to Muslims only represented by the Islamic Waqf department.
It said Netanyahu has no authority to give permission to his parliament members to enter the compound.
"This is not his business and he has no authority to do this or is even qualified to give or not give permission," they said.
The religious groups said they hold Netanyahu fully responsible for any tension at the Mosque area that could result from his "irresponsible" decision. (T/RS5/RS1)
Mi'raj Islamic News Agency (MINA)