MUSLIM TRENDSETTERS IN MOSCOW DEFY STEREOTYPE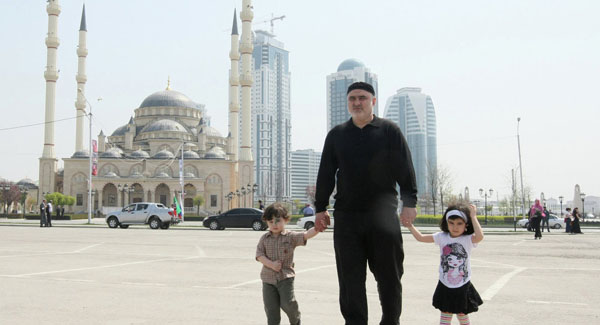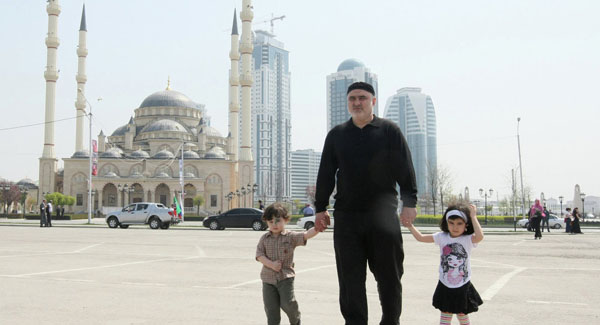 Moscow, 16 Shawal 1436/1 August 2015 (MINA) – With the aim of trying to create a more positive image of Islam in Russia, a group of Muslim women are joining hands to breakdown stereotypes and raise the social status of Muslim women in the country.
"We're making Muslims the trendsetters," Natalia Narmin Ichaeva, a public relations specialist.
Natalia Ichaeva is one of the main organizers of a charity fashion bazaar that was held in Moscow last May to promote Islamic culture, Worldbulletin quoted by Mi'raj Islamic News Agency (MINA) as reporting.
The event was the work of the Muslim public relations specialist, Ichaeva, and her group of young Moscovite Muslims who are redefining the image of Islam in Russia.The event has drawn dozens of women dressed in colorful hijab and floral dresses who posed proudly for selfies under the capital's gray skies.
The Russian government's strained relations with the US and Europe have the Kremlin looking to strengthen ties with other parts of the world, in particular China and countries in the Middle East that have large Muslim populations.
The Muslims in Russia have also received a public relations boost from President Vladimir V. Putin's recent comments on conservative values, including religion.
"I noticed Muslims moved out of the spotlight," said Rezeda Suleyman, a 23-year-old fashion designer.
Suleyman said it had become easier to go out covered and sell her modest clothing to non-Muslim women.
Despite efforts to redefine the role of Islam, some Muslims admit that integrating into the mainstream still creates many challenges, according to a documentary published by The New York Times.
"No one on the subway fights with me. I can pray. But Moscow lacks mosques. There are four mosques here. A hand has more figures than Moscow has mosques," Muhammad Ali, a Russian Muslim revert, said in the documentary.
"They say there is no land to [to build more], but they find land for shopping malls."
On his part, Moscow mufti stated: "One reason why mosques don't get built is public opinion, unfortunately. When we get land, activists protest any mosque construction.
"Russia is [officially] a secular state, but people here are [Christian] Orthodox".
"It's always a good time to break stereotypes," Zulfiya Raupova, a composer who calls herself a secular Muslim, said.
Muslims are the fastest growing and most ethnically diverse sector of Moscow's population.
With an official population of 12.5 million, Russia's capital is now home to at least 1.5 million Muslims, according to political analyst Alexei Malashenko.
According to Russia Today, experts say that, by 2050, Muslims will make up about half of Russia's population, making it one of the world's largest countries.
Muslims in Russian Society
According to to political analyst Alexei Malashenko, With a population of 12.5 million, Russia's capital is now home to at least 1.5 million Muslims, making it one of Europe's largest Muslim city.
Whether the Muslim population is met with acceptability in the capital remains ambivalent Malashenko said "Moscow is slowly adapting to being Europe's largest Muslim city, and Muslims are gradually adapting to it."
The Muslims of Moscow seem to have been able to fit well within Russian society. On the one hand you have religious demonstrations and public rituals that take place on a large scale; recently a gathering of a total of 180,000 people at five mosques and three temporary sites in celebration of the end of the holy month of Ramadan.
Another new custom in Moscow includes thousands of Muslims coming together on Saturday mornings, chanting "God is great!" Additionally, the presence of Muslim's in Moscow has given rise to a large number of ethnic Russians reverting to Islam.
"I hear many compliments about how I am dressed and how beautiful it looks," said Anastasiya Korchagina, who changed her first name to Aisha after reverting to Islam five years ago. (T/P011/R03)
Mi'raj Islamic News Agency (MINA)