NEW MINISTER AIMS TO GIVE RI TOURISM MARKETING TOUCH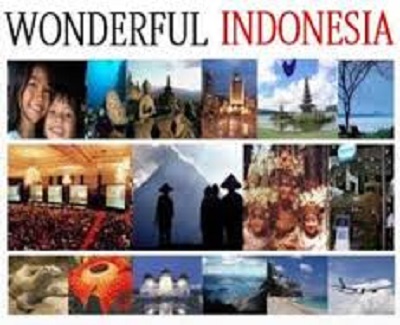 Jakarta, 7 Muharram 1436/31  October 2014 (MINA) – Newly appointed Tourism Minister Arief Yahya, who has a professional background, says the ministry will initially focus on developing information and communication technology (ICT) infrastructure to enhance the ministry's marketing tools to aim for higher growth in foreign arrivals.
"We need to improve the ICT infrastructure to woo more tourists to the country," Arief told reporters on Tuesday.
"Currently, the Internet plays a major role in marketing campaigns," he continued, The Jakartapost quoted by Mi'raj Islamic News Agency (MINA) as reporting.
He also said that to achieve the target, in addition to enhancing marketing strategy, access to tourist destinations had to be improved.
The former president director of PT Telekomunikasi Indonesia (Telkom), the country's largest telecommunications operator, said the less than 10 million foreign arrivals last year was not good enough given the country's tourism potential.
"The growth is good, but it is not good enough compared to other countries. We have to work hard to achieve the 20 million foreign visitors target in 2019," he said, adding that the ministry hoped to record 10 million foreign tourists next year.
Former tourism and creative economic minister Mari Elka Pangestu said that given his background, Arief would be able to continue tourism development programs laid out by the previous government.
"I hope that [Arief] will further develop both the country's tourism and creative economy with his IT approach," Mari said.
Born in Banyuwangi, East Java, in 1961, Arief started his career at Telkom immediately after earning his bachelor's degree from the Bandung Institute of Technology (ITB). Telkom later sponsored him to get a master's degree at the University of Surrey in England.
Indonesia to improve ICT infrastructure and marketing strategy in its tourism campaigns
Country hopes to record 10 million foreign arrivals next year
Ministry aims for 20 million foreign arrivals in 2019
In 2012, Arief was appointed Telkom president director and a year later was awarded marketer of the year by marketing consultant MarkPlus Inc.
Meanwhile, Indonesian Tourism Promotion Board (BPPI) chairwoman Wiryanti Sukamdani said that a strategy to increase the number of foreign arrivals should not focus only on marketing because the country faced greater challenges than a lack of promotion.
"He was marketer of the year in 2013, and that is his main asset in developing tourism," Yanti told The Jakarta Post over the phone. "However, the industry needs not only a marketing strategy but also improved accessibility and connectivity, improved infrastructure as well as human resources in order to achieve the 20 million foreign arrivals by 2019," she continued.
According to Yanti, the minister should cooperate with the Public Works and Public Housing Ministry to improve access to tourist destinations and connectivity, as well as business practitioners, for instance airlines and hotels, in order to achieve better connectivity.
"Another thing the government should focus on is how to develop strategic tourist destinations to attract more visitors, for instance MICE [meetings, incentives, conferences and exhibitions] as well as sports events like last week's Jakarta marathon where a total of 2,000 foreign tourists visited the city," she continued.(T/P009/P3)
Mi'raj Islamic News Agency (MINA)