US MEDIA PORTRAYS MUSLIMS AS TERRORISTS: STUDY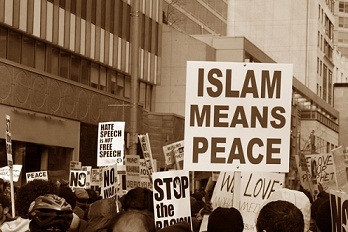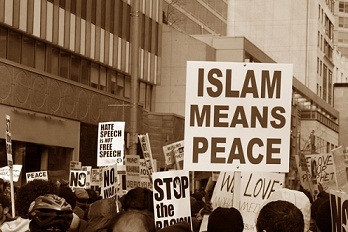 Los Angeles, 13 Jumadil Akhir 1436/2 April 2015 (MINA) – A new study of media archives has accused American National Television news of over-representing Muslims as terrorists and Latinos as criminals, adding to the negative portrayal of the minorities in the US society.
"The reality is that the news doesn't always give us this picture of the way the world should be or is," University of Illinois professor Travis Dixon, the researcher, was quoted by WUIS on Wednesday, April 1.
"Talk about crime in a way that is accurate. You can't make those determinations as a citizenry unless you have good information," On Islam quoted by Mi'raj Islamic News Agency (MINA) as reporting.
Using media archives from the University of California at Los Angeles from 2008 to 2012, professor Dixon found that breaking news on cable and national network news often disproportionately broadcast stories that portrayed terrorists as Muslim.
Among his findings were that 81 percent of terrorists in news reports were Muslim, compared to 6 percent in FBI reports.
As for immigrants, 97 percent of immigrants in the country illegally accused of crimes were Latino, compared to 60 percent of undocumented immigrants are Latino, according to the Department of Homeland Security.
"What it does from a policy position is that it obscures our ability to devise solutions to problems," professor Dixon said.
"If we think that all of the criminals are black or all the victims are white, we are not able to talk about victims in a broad way that addresses it for all the communities involved."
Since the 9/11 attacks on the United States, US Muslims, estimated between 6-8 million, have complained of discrimination and stereotypes because of their Islamic attires or identities.
In August 2011, a US report was issued depicting a group of foundations, think tanks and bloggers as the main players behind the 10-year-old campaign to promote fear of Islam and Muslims in the US.
Titled 'Fear, Inc.: The Roots of the Islamophobia Network in America', the report was issued by CAP, a think tank which is close to the administration of President Barack Obama.
The 130-page report identifies seven foundations that have quietly provided a total of more than 42 million dollars to key individuals and organizations that have spearheaded the nation-wide anti-Muslim effort between 2001 and 2009.
(T/P011/P3)
Mi'raj Islamic News Agency (MINA)