Jordan Asks Arab League to Deny Terrorist Label against Hamas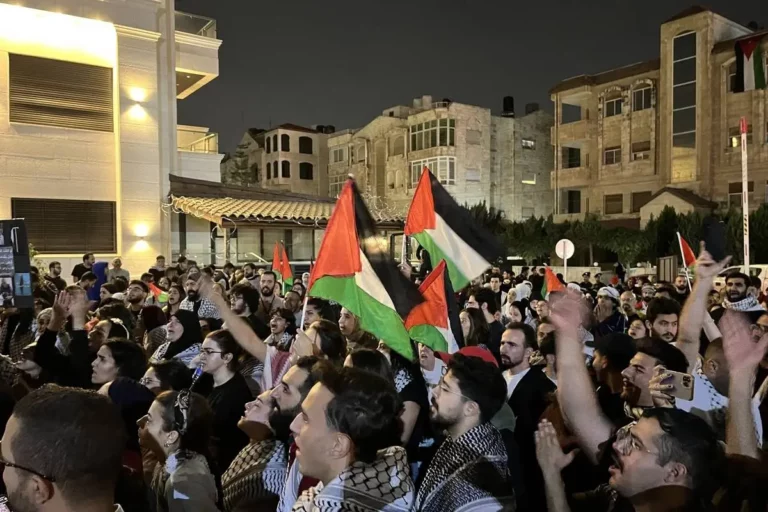 Jakarta, MINA – Former Jordanian Information Minister Taher Al-Adwan asked the Arab League to deny the terrorist label aimed at the Hamas resistance movement by the United States.
"If the next Arab summit is to take decisions regarding the seriousness of the situation in Gaza and Palestine, and indeed throughout the eastern Mediterranean, then the summit must repudiate the terrorist label attached to Al-Qassam Hamas fighters by US President John Biden, Israeli Prime Minister Netanyahu ," said Al-Adwan on X, previously Twitter, Middle East Monitor reported on Friday.
He added that the summit must also recognize the Palestinian resistance movement Hamas as a resistance force and an important part of the Palestinian people's struggle.
"Give the resistance in Gaza the recognition and support that Palestinian Arab brothers, who have suffered under Lalu's occupation, deserve and hold accountable if they collaborate with Iran or other parties with ambitions in Arab countries," he added.
Al-Adwan emphasized that the least thing that should be done is for every Arab from west to east to try to encourage their governments to take a public position supporting the resistance and the Al-Qassam Brigades as an important part of the Palestinian national movement.
He continued, Arab leaders are required to "defend the most honorable people who accepted martyrdom to end the occupation that lasted 75 years, and the injustice and suffering that no one in the world could bear."
Earlier Arab foreign ministers held preparatory meetings in Riyadh ahead of an emergency Arab League summit to discuss ways to deal with ongoing Israeli bombing of Gaza and aggression in the occupied West Bank.
The summit is expected to demand a ceasefire, as well as expressing "strong political support" for Palestine. (T/RE1/P2)
Mi'raj News Agency (MINA)