Jokowi Calls on UN to Contribute More for Palestinian Independence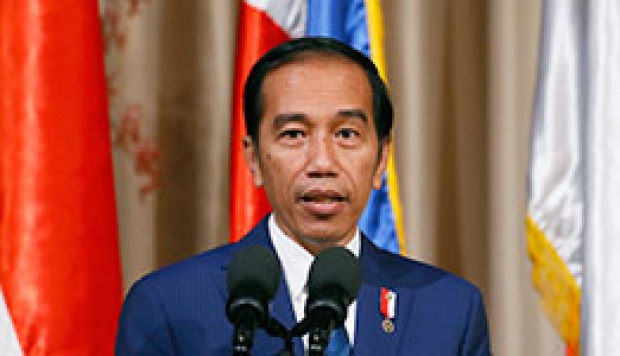 Jakarta, MINA – Indonesian President Joko Widodo (Jokowi) has expressed hope that under Secretary General Antonio Guterres' leadership, the UN would contribute more to achieving Palestine's full independence, Bernama reported, citing Indonesia's Antara news agency.
"I understand that achieving full independence of Palestine is not easy. However, I hope that under the leadership of Your Excellency, the Palestinian issue would make significant progress," Jokowi said during a speech at the Ninth ASEAN-UN Summit held in Manila on Monday in the presence of UN Secretary-General Antonio Guterres.
Indonesia will continue to help Palestine to realise its dream of becoming an independent nation, Jokowi was quoted as saying by Bey Machmudin, deputy in charge of protocol, the press, and media of the Presidential Secretariat, in a statement.
Jokowi called on the Association of Southeast Asian Nations (ASEAN) and UN to further strengthen cooperation that has been established so far.
"The ASEAN and UN have similar missions and agenda. Our synergy should be continuously strengthened," the Indonesian head of state said.
The ASEAN and UN have shared similar missions and agenda to address several global issues by strengthening partnership for world peace, among other things.
"As one of the largest contributors to the UN Peacekeeping Operations, Indonesia hopes that bureaucracy would be improved, and the representation of major contributing countries would be given attention," he said.
On the sidelines of the ASEAN-UN Summit, President Jokowi and Ant?nio Guterres held a bilateral meeting on Monday.
Guterres encouraged further substantive progress in the ASEAN-UN partnership.
The leaders also discussed the importance of Indonesia-UN relationship for peace, security, and sustainable development.
The secretary-general and the Indonesian president also underlined the role of the UN-ASEAN cooperation.
They exchanged views on ways to find solutions to the crisis in Rakhine State.
Guterres, the ninth secretary general of the UN, took office in January 2017.
Before joining the UNHCR, Guterres spent more than 20 years in government and public service. He served as the prime minister of Portugal from 1995 to 2002. (T/RS5/RS1)
Mi'raj Islamic News Agency (MINA)