Jakarta Prepares Nine Halal Travel Destinations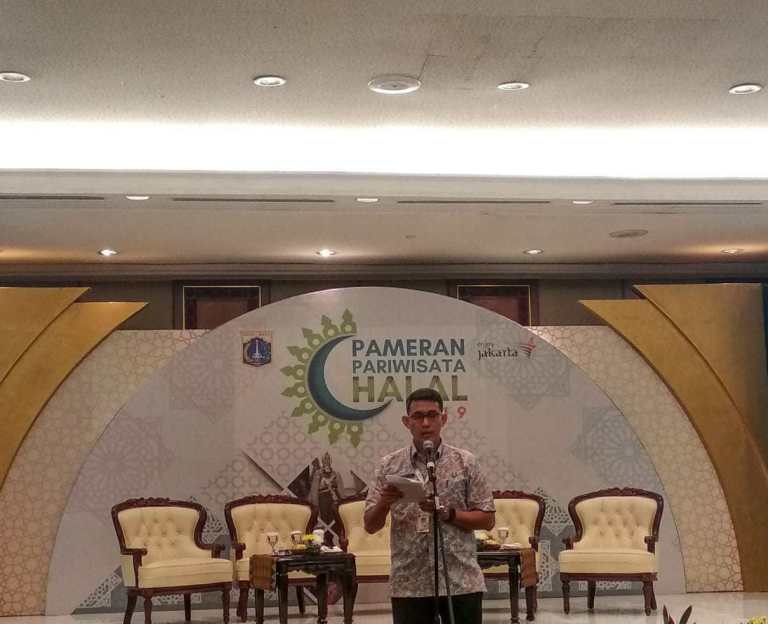 Halal Tourism Exhibition Jakarta (photo: MINA)
Jakarta, MINA – The Provincial Government of DKI Jakarta is preparing nine halal tourist destinations for both local and foreign tourists who want to visit the Capital City.
"We are exploring to make a halal tour package, we prepare approximately nine destinations that we want to work on for this halal tour," said the Head of DKI Jakarta Tourism and Culture Alberto Ali on the sidelines of 2019 Halal Tourism Exhibition at the Jakarta Convention Center (JCC), Senayan, Jakarta on Thursday.
Alberto said among the nine destinations, namely Ancol, Taman Mini, Thamrin City, Gelora Bung Karno (GBK), and there are several other places that are still being studied by the provincial government.
"First, in Ancol, Taman Mini, Thamrin City, then this GBK area, then there are also a number of places that we are studying. The point of the package is in one destination complete, from the hotel, at least halal kitchen, halal restaurants, places of worship, those are the basic things that we need to prepare, "he said.
According to him, halal tourist destinations are so important, because tourist growth is increasing. Based on statistical data referring to the Mastercard Crescent Rating-Global Muslim Travel Index (GMTI), in early 2000 the number of Muslim tourists was at 25 million, while in 2017 the number skyrocketed up to 470 percent.
"It is estimated that in 2020 the number of tourists will reach 156 million. Jakarta must also be able to take the market because with many tourists visiting Jakarta, it means, it can improve the economy. "The people of Jakarta will grow and develop because we bring the foreign exchange to Jakarta," said Alberto.
So with this concept, he added all the stakeholders would receive benefits in the form of increased regional income, welfare, employment, and industrial profits.
"So, all the elements with this concept will have benefits and have a very positive impact. So, we need the support of all parties, especially tourism industry," he said.
One of the efforts of Jakarta Provincial Government to promote halal tourism is to hold the 2019 Halal Tourism Exhibition at the JCC, Senayan, held for four days on November 21-24.
The series of exhibition activities took halal tourism industry players (exhibitors) including SMEs who present various products such as hotels, travel, beauty products, food products, Muslim fashion, Islamic banks, as well as education, and art. (T/Sj/P2)
Mi'raj News Agency (MINA)