ISTANBUL SUMMIT UNITES MUSLIM SCHOLARS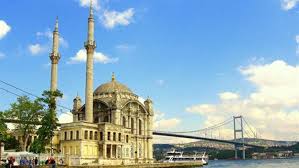 Istanbul,1 Muharram 1437/14 October 2015 (MINA) – A galaxy of Muslim scholars from across Asian and Pacific countries will come together this week in Istanbul, in a bid to achieve unity among Muslims.
The event's purpose is "a recognition of Muslims in Asian and Pacific countries, exchanging ideas on problems the Islamic world encounters and discussing solutions, re-establishing historical ties with Muslim countries and communities in the Asia-Pacific region, discussing opportunities for cooperation in religious education and services," according to officials at the Presidency of Religious Affairs (DİB), Daily Sabah reported on Tuesday, October 13.
The summit is held under the title "Abundance In Unity, Thinking Hikmah (Wisdom) and Peace Together" and will be attended by 125 delegates from 37 countries, from Afghanistan to Australia and to tiny Pacific nations, Onislam quoted by Mi'raj Islamic News Agency (MINA) as reporting.
During the event, some sessions will be dedicated to discussing the effects of new mindsets in the Muslim world on the Asia-Pacific Muslim communities, the future of the Muslim world and Islamophobia.
Turkey's DIB has been at the forefront of efforts for Muslim solidarity especially in the wake of rising Islamophobia, terror attacks and wars in Muslim countries.
Over the past decade, it has organized several events that summoned scholars from across the globe.
Some of those events included a summit of Eurasian Muslims, the African Countries Religious Leaders Summit, a convention of European Muslims, a meeting of scholars from Balkan countries and a summit of religious leaders in Latin American and Caribbean countries.
Mehmet Görmez, the head of the DİB chairs the Peace and Moderation Permanent Contact Group, a group of top Islamic scholars promoting unity among Muslims in the face of violence stemming from sectarian strife and other internal struggles in Muslim countries. (T/Imt/R03)
Mi'raj Islamic News Agency (MINA)