Israeli Soldiers Celebrate Destruction of Palestinian Houses in Wadi Homs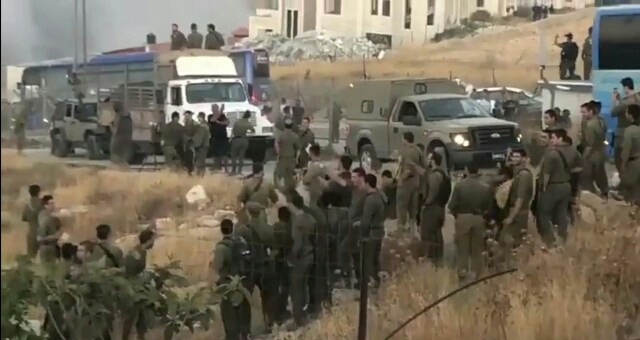 Israeli Soldiers Celebrate Destruction of Palestinian Houses in Wadi Homs
Jerusalem, MINA – Israeli soldiers are celebrating the mass destruction of dozens of Palestinian homes and apartments in Wadi Homs neighborhood in the town of Sur Baher, southeast of occupied Jerusalem.
In a video clip quoted by Arab 21 on Tuesday, July 23, Israeli soldiers gathered together to laugh and applaud the destruction of Palestinian homes located in Area A, which was controlled by Palestinian Authority in accordance with Oslo agreement.
On Monday, Israeli occupation forces also destroyed Palestinian homes south of occupied Jerusalem.
Demolition destroyed dozens of families, including children, parents, and women, and made them homeless.
The occupants of the building could not even remove their personal belongings from their homes after Israeli soldiers threw them on the street. (T/Sj/P2)
Mi'raj News Agency (MINA)