Israel Cancels Annual Massive Settler March in Jerusalem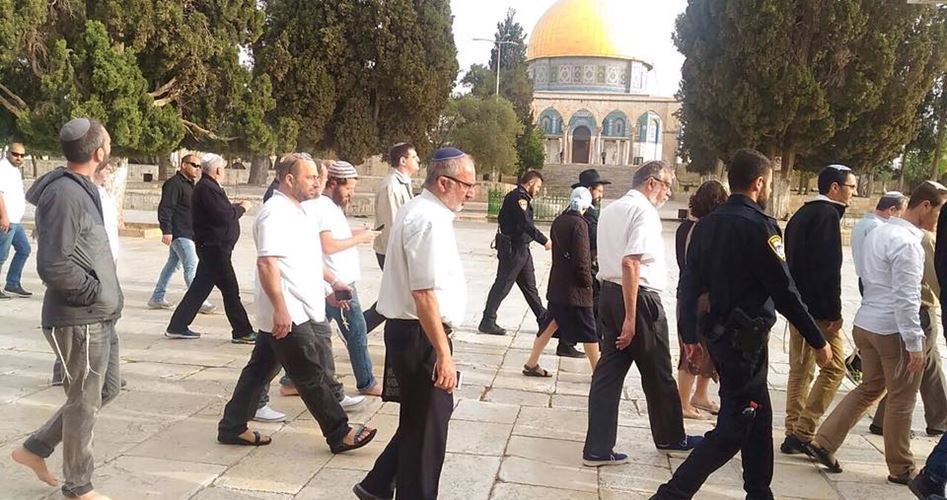 Jerusalem, MINA – Israeli police on Monday cancelled the annual massive settler march, which celebrates the occupation of the eastern part of Jerusalem in 1967, Wafa reported.
Police cancelled the so-called Flag March, scheduled on Thursday, over fears of inflaming tensions with the Palestinian people in the West Bank and the besieged Gaza Strip.
Israeli media reported that the police considered changing the route of the march and even relocating it to western part of Jerusalem before ultimately cancelling it following recent tensions over Israeli intrusions upon Al-Aqsa Mosque, forced expulsions in Sheikh Jarrah, settler mob violence and the 11-day Israeli onslaught on Gaza.
The annual Flag March usually see thousands of right-wing Israeli settlers, under police protection, carrying machine guns, waving Israeli flags, dancing, singing and descending on Jerusalem to celebrate the so-called unification of the city, including the hotbed Palestinian neighborhood of Sheikh Jarrah, Bab al-Amoud and the Muslim Quarter of the Old City on their way to the Wailing Wall, as Palestinians are forced to close their stores.
Palestinian maintain that the provocative Jerusalem Day events are meant to intimidate Palestinian residents of Jerusalem and reflect Israel's policies of settler-colonialism, ethnic cleansing and expulsions of the Palestinian population.
Although Palestinians in East Jerusalem, a part of the internationally recognized Palestinian Territory that has been subject to Israeli military occupation since 1967, they are denied their citizenship rights and are instead classified only as "residents" whose permits can be revoked if they move away from the city for more than a few years.
They are also discriminated against in all aspects of life including housing, employment and services, and are unable to access services in the West Bank due to the construction of Israel's separation wall. (T/RE1)
Mi'raj News Agency (MINA)