ISIL SERVING "ZIONIST" PLOT: AL-AZHAR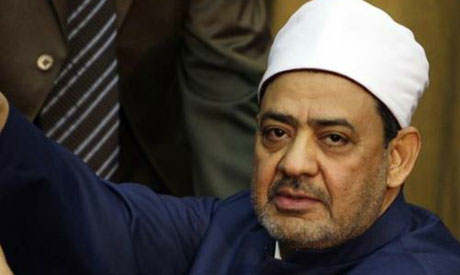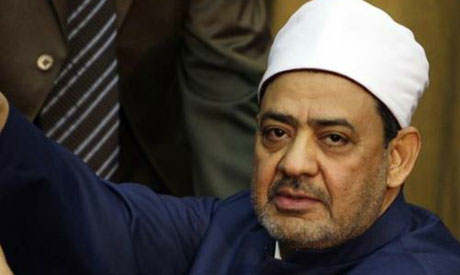 Cairo, 14 Dzulqa'dah 1435/9 September 2014 (MINA) – Sheikh Ahmed el-Tayeb, the Grand Imam of Al-Azhar, the highest seat of religious learning in the world, has condemned the so-called Islamic State in Iraq and the Levant (ISIL), accusing it of serving a "Zionist" plot to "destroy the Arab World".
"These criminals have been able to transmit to the world a tarnished and alarming image of Muslims," Grand Sheikh Ahmed al-Tayyeb.
"These fundamentalist terrorist groups, whatever their names, and their backers are colonial creations that serve Zionism in its plot to destroy the Arab world." OnIslam quoted by Mi'raj Islamic News Agency (MINA) as reporting, Tuesday.
Militants from the Islamic State in Iraq and the Levant (ISIL) have been widely condemned by Muslims worldwide who staged several protests to express anger against the terrorist group.
The bitter condemnation followed the release of a video on Tuesday purportedly showing American journalist Steven Sotloff beheaded by the militants.
It was the second such beheading in the past week, following that of the British journalist James Foley by the same group.
Along with Al-Azhar Grand Imam, Saudi Grand Mufti Sheikh Abdul Aziz Al Sheikh has urged Muslims to take up arms against the militant group's members as aggressors who abuse people's lives, possessions and honor.
A few days ago, Saudi Grand Mufti Sheikh Abdul Aziz al-Sheikh condemned Al-Qaeda and the Islamic State jihadists as "enemy number one" of Islam.
Earlier this month, Egypt's Grand Mufti Shawqi Allam had condemned the militants for atrocities they have been perpetrating in the countries and their violation of principles and teachings preached by Islam.
India Sunni and Shiite Muslims have united against the rise of ISIL, asserting that the actions of destroying holy sites, supporting sectarianism and divisions between Muslim groups cannot be attributed to a true Islamic state.
Nahdlatul Ulama (NU), Indonesia's largest Islamic group has condemned ISIL, urging the government to take firmer action against the possible spread of the movement in Indonesia.
The Islamic Student Union (HMI) has also condemned Indonesian Muslims condoning and adhering to ISIL's ideology.
Established in 359 AH (971 CE), Al-Azhar mosque drew scholars from across the Muslim world and grew into a university, predating similar developments at Oxford University in London by more than a century.
Al-Azhar, which means the "most flourishing and resplendent," was named after Fatima Al-Zahraa, daughter of Prophet Muhammad (peace and blessing be upon him). (T/P002/R03)
Mi'raj Islamic News Agency (MINA)