INDONESIAN GROUPS COMMEMORATES GENOCIDE IN AZERBAIJAN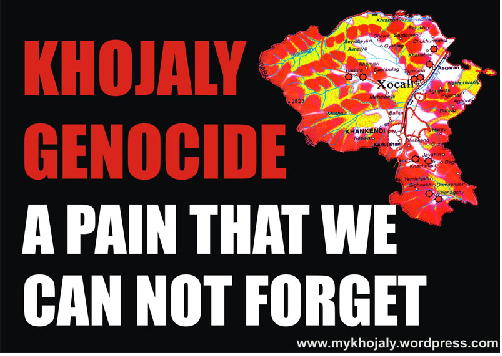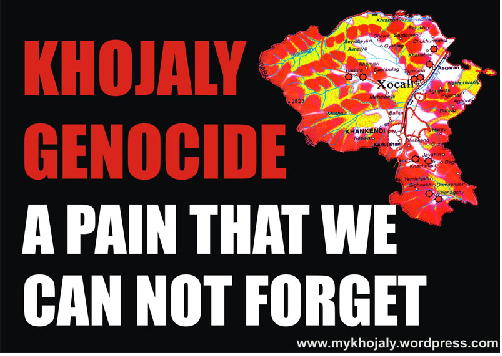 Jakarta, 4 Jumadil Awwal 1436/23 Februari 2015 (MINA) – Indoneian Youth of Islamic Cooperation Organisation (OIC) on Monday held a peaceful rally commemorating the genocide in Khojaly, Azerbaijan, commited by Armenian forces in February 1992.
The President of the OIC Youth Taufik Lubis said the Indonesian government must officially acknowledge the genocide as a concern for the human tragedy in Azerbaijan.
The peace rally themed "Justice for Khojaly – The Forgotten Human Tragedy" was a real form of Indonesian Muslims support to the victims in the former Soviet Union's colony.
Concerning to Khojaly tragedy, The United Nations Security Council issued Resolution No. 822 through, 853, 874 and 884. While the OIC issued a resolution No. 15-PE / 7-CONF in 2012 when the conference held in Indonesia.
Taufik said there has been no real effort to bring the perpetrators to the international court. According to the data, the United States, Mexico, Pakistan, Colombia and the Czech Republic has acknowledged the existence of the tragedy.
Azerbaijani Ambassador to Indonesia Tamerlan Karayev explained the massacre of Muslims in the country by Armenian forces in February 1992. At that time, he said, 83 innocent children were killed by Armenian forces.
Meanwhile, Armenian Government denied the crimes against the population in Khojaly. Some Azerbaijan parties considered Armenia deliberately falsified the facts and give a distorted picture of the actual incident.
The Khojaly massacre, also known as the Khojaly tragedy, was the killing of at least 161 ethnic Azerbaijani civilians from the town of Khojaly on 25–26 February 1992 by the Armenian and, partially, by CIS armed forces during the Nagorno-Karabakh War.
According to the Azerbaijani side, as well as Memorial Human Rights Center, Human Rights Watch and other international observers, the massacre was committed by the ethnic Armenian armed forces, reportedly with help of the Russian 366th Motor Rifle Regiment, apparently not acting on orders from the central command.
The death toll claimed by Azerbaijani authorities is 613 civilians, including 106 women and 83 children. The event became the largest massacre in the course of Nagorno-Karabakh conflict.
Approximately 99.2 percent of the population of Azerbaijan are Muslims according to a 2009 Pew Research center report. The rest of the population adheres to other faiths or are non-religious, although they are not officially represented. (T/P004/R03/P3)
Miraj Islamic News Agency (MINA)