INDONESIAN FAMILY IN GAZA STILL STUCK IN GAZA WAR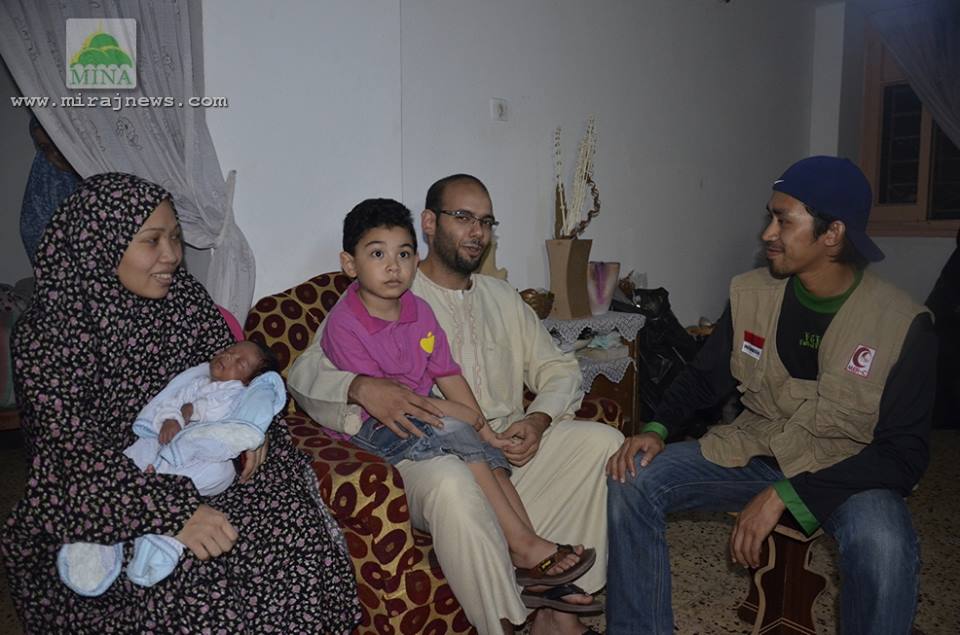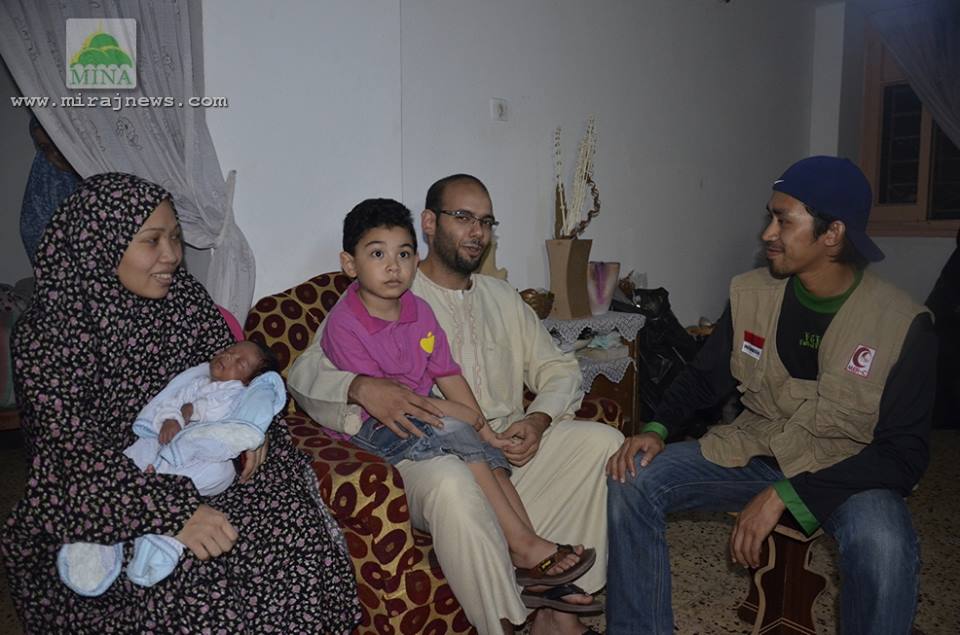 Gaza City, 27 Shawwal 1435/23 August 2014 (MINA) – Rina Wati from Cianjur, West Java, Indonesia and her family, who live in Gaza Strip are still stuck in the middle of war, while the Indonesian Embassy in Cairo is still coordinating with the Egyptians in its efforts to evacuate her.
Rina  married with a Gaza resident Ahmad Skaik several years ago, had two children named Jhon Skaik and Yasin Skaik. Yasin was born in a premature condition in the recent Israeli occupation regime war against Gaza.
"It's been two months we were waiting to be evacuated from Gaza, but until now have not been able to get out," said Rina told Mi'raj Islamic News Agency (MINA) correspondent in Gaza Strip, Thursday (21/8).
"We are waiting for the Embassy in Cairo to pick us up, they say in the next 1-2 days that they will go into Gaza," she added.
For this case, according to Rina, Egypt government has given permission.
Meanwhile, MER-C volunteers in Gaza said, they will help evacuate Rina family and bear all expenses necessary for them to get out of Gaza to arrive safely in her hometown, Cianjur, West Java.
"We are from MER-C, InshaAllah will help the mother of family, Rina, for evacuation process from Gaza to Indonesia," said chairman of MER-C in Gaza, Muqarrabin Al-Fikri.
Rina's husband thanked for humanitarian agency that has been delivering assistance for the victims of the conflict as well as disasters. "We are grateful to our friends MER-C volunteers and the Indonesian embassy for their assistance to our family, thank love, " said Ahmad Skaik.(L/P008/P3)
Mi'raj Islamic News Agency (MINA)