Indonesian Embassy In Sudan Holds Journalism Training For Students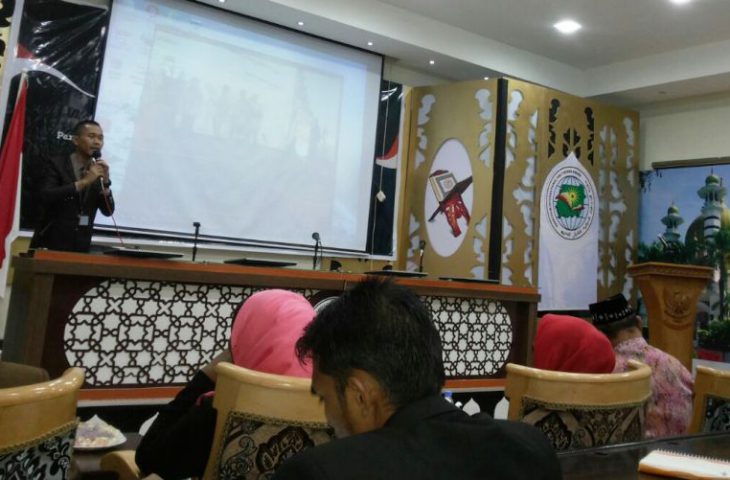 Khartoum, 21 Rajab 1437/29 April 2016 (MINA) – The Embassy of the Republic of Indonesia in collaboration with the Sudanese Union of Journalists in Khartoum held a day journalism training for Indonesian students who are studying in various universities in the country.
The day training was held at the Conference Room of the University of Al-Qoran Al-Karim, Khartoum, Friday, to increase the promotion and Indonesia's competitiveness, particularly in media.
The correspondent of Mi'raj Islamic News Agency (MINA) in Khartoum, Sidiq Mustakim, reported that the training themed "Improving Indonesian students Skill of Journalism to Promote Indonesia internationally." It was opened by the Indonesian Ambassador to Sudan and Eritrea, Burhanuddin Badruzzaman.
Sidik said that some speakers from Sudanese Union of Journalists gave their speeches, such as Fatimah Osman, Mohammad Al-Ahmad Al-Thair and others.
"The training was attended by 50 Indonesian students from various universities in Sudan," said Sidik.
According to a press release of Embassy in Khartoum, the training also aimed to improve the flow of information and relationships between Indonesian and Sudanese.
The existence of Indonesian students in Sudan is a strategic asset and valuable, which needs to be developed participation and contribution to the process of improving the flow of information and the relationships people to people contact between the two countries.
By this training, Indonesian Students in Sudan could help to convey positive information and ideas in both countries.
Until April 2016, the number of Indonesian students in Sudan has reached 626 people. Most of them study for S1, S2 or S3 degree of Arabic Language, Islamic Education, Islamic Law, and Science at a number of universities such as International University of Africa, Khartoum International Institute of Arabic Language, University of Omdurman, Al-Quran Al-Karim, Bukhta Ridha University, and the University of Gezira.(L/P008/R03)
Mi'raj Islamic News Agency (MINA)