INDONESIA WELCOMES PALESTINIAN FLAG-RAISING BY THE U.N.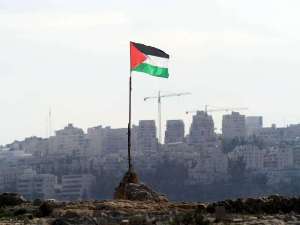 Jakarta, 27 Dzulqo'dah 1436/11 September 2015 (MINA) –  The Indonesian government has welcomed the ratification of the United Nations (U.N.) resolution to raise the Palestinian flag at the U.N. headquarters in New York as a symbol of Palestinian aspirations for a statehood.
"This is an important, symbolic and political resolution. Palestine has been fighting for independence through the United Nations for a long time. The ratification of the U.N. resolution on the Palestinian flag-raising supports the Palestinians," the spokesman for the Ministry of Foreign Affairs, Arrmanatha Nasir, said on Friday, cited by Antara News Agency.
He explained that the ratification of the resolution would allow the Palestinian flag and the Holy See Vatican flag, both non-member observer countries, to be flown alongside the flags of the member states of the U.N.
"This resolution basically orders the U.N. to fly the flag of these two non-member observer countries, alongside the flags of the other U.N. member states," he said.
Earlier, the U.N. General Assembly had voted on the resolution draft. The resolution was ratified after 119 countries voted in favor, 45 countries abstained, and eight countries refused.
Eight other countries, which rejected the resolution, included the United States and Israel.
Nasir remarked that politically the flag-raising resolution was a step towards strengthening the Palestinian struggle to become a full member of the U.N., which means being a country that is recognized internationally.(L/R04/R03)
Mi'raj Islamic News Agency (MINA)