INDONESIA ULEMA CALLS FOR UNITY IN THAILAND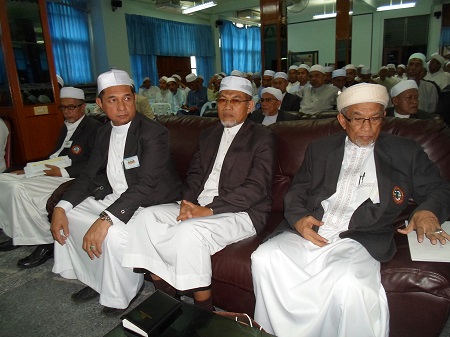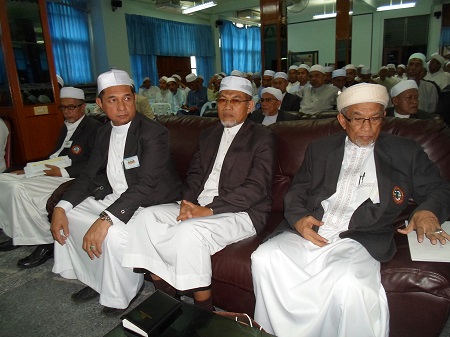 Narathiwat, 6 Rabi'ul Akhir 1436/27 January 2015 (MINA) – Two Indonesian Scholars from Al-Fatah foundation, Abul Hidayat Saerodjie and Ahmad Sholeh who are visiting Southern Thailand on  the invitation of Thailand Religious Islamic affairs of Narathiwat, Yala and Pathani province, Thailand, called for unity of Muslim ummah.
In the event of commemorating the "Birth and Life of the Prophet Muhammad PBUH" in Narathiwat, Abul Hidayat explained the importance of strengthening Muslims faith and unity in order to face the global conspiracy led by Israel and its allies.
Meanwhile, Ahmad Sholeh explained, a strong generation would be born from good descendants and conducive  environment. For example, Prophet Muhammad PBUH, who got Al Ameen title, came from good descendants and educated in a conducive environment.
Around 700 people consisting of Imaams, preachers and muezzins in Narathiwat attended the event. While the events in Pathani province, southern Thailand attended by 600 Imaams and Khatibs who come from throughout the province.
The scholars from Malaysia also attended as  speakers. They are Ust. Muhammad Khairul Ikhwan, Ust. Mahfuz Muhammad Abu 'Uthman and Ust. Nor Azariza bin Mohd. Alawi.
The commemoration in Yala province, took place from  January 24 and scheduled to be closed on Feb, 2. To enliven the event, there are some events such as reading Malay poetry and Al-Barjanji, nasyid and public speeches for ten days.
Public speeches devoted to the whole society. The speakers consists of preachers from Indonesia, Malaysia and the host country, Thailand.
Al Fatah foundation headquartered in Bogor, West Java is one of institutions that consistently called for Muslim ummah unity and liberation of Al-Aqsa Mosque by sending their ulema to several countries such as Yemen, Malaysia, Turkey and Palestine, including Thailand with the main aim of calling for Muslim unity and the  liberation of Al-Aqsa.
Since 2011, it has been sending volunteers to build Indonesian Hospital in Gaza, Palestine, in collaboration with humanitarian agencies Medical Emergency Rescue Comettee (MER-C) and Silaturahim Foundation. (L/R03/P3)
Mi'raj Islamic News Agency (MINA)