INDONESIA HANDS OVER CHAIRMANSHIP OF ASEAN-SOUTH KOREA PARTNERSHIP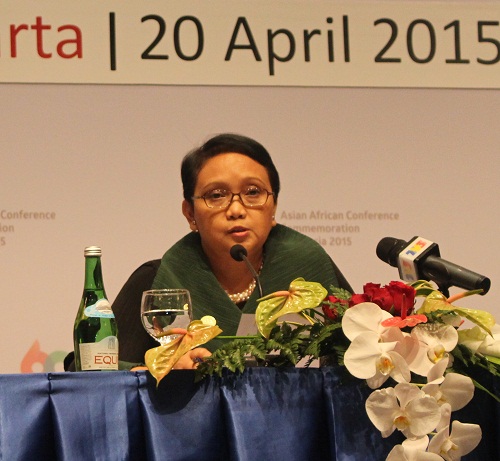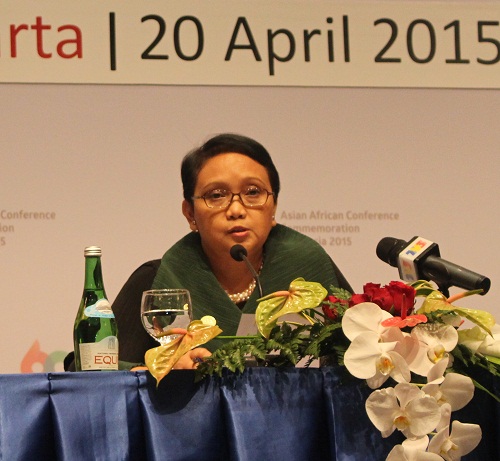 Jakarta,  21 Shawwal 1436/6 August 2015 (MINA) – Indonesia has handed over the chairmanship of the ASEAN-South Korea partnership to Cambodia and taken over the chairmanship of the ASEAN-New Zealand partnership from Laos.
Indonesian Foreign Affairs Minister Retno L. P. Marsudi, as the coordinator of the ASEAN-South Korea partnership for 2012-2015, led the meeting for the last time with her South Korean counterpart at the ASEAN-South Korea meeting, according to a statement from the Foreign Affairs Ministry received here on Thursday, Antara News Agency quoted by Mi'raj Islamic News Agency (MINA) as reporting.
At the meeting, Minister Marsudi reported the accomplishments achieved in the form of various projects under the ASEAN-South Korea Action Plan led by Indonesia, especially in the fields of capacity building, agriculture and small and medium businesses.
Of the 129 cooperation projects, 71 have been implemented, 24 are ongoing, and 35 others are expected to be completed by the end of 2015.
Under Indonesias leadership, a representative office of South Korea was set up in 2012, following which dialogs on politics and security affairs increased and relations among businesses, especially small and medium businesses, also improved.
Moreover, ASEAN and South Korea set a target to carry out trade activities worth US$200 billion by 2020 under the ASEAN-South Korea Free Trade Area deal. They also set 2017 as the "Year for ASEAN-South Korean Cultural Exchange" and the year when the plan to establish an ASEAN Cultural Center in Busan will be implemented.
In addition, Indonesia will continue to harmonize relations between the Association of Southeast Asian Nations (ASEAN) and its dialog partners, in the framework of developing a regional architecture.
On Thursday, August 6, the 48th ASEAN Ministerial Meeting continued with Post-Ministerial Conferences (PMC+1) with dialog partners of ASEAN, including South Korea.
During the meetings with dialog partners, Minister Marsudi lauded the positive developments achieved from cooperation.
"Mutually beneficial cooperation contributes to the development of ASEAN and the region as a whole," she remarked.
In the economic field, she noted that cooperation in trade and investment, including in the infrastructure sector under the ASEAN-Japan Initiative on High Quality Infrastructure deal, will ensure even and integrated distribution of economic growth.
Marsudi also emphasized the importance of interaction among ASEAN business communities and those from dialog partners, including small businesses, which was carried out as part of the ASEAN-Canada and ASEAN-European Union cooperation.
Furthermore, the Indonesian government expressed its commitment to maximize potentials of trade with dialog partners, through the ASEAN-Australia-New Zealand free trade zone, among others, which successfully increased trade between ASEAN and Australia by 12.3 percent.
Also, to improve maritime cooperation, the minister urged dialog partners to participate to boost connectivity and fight illegal, unreported and unregulated fishing activities.
The ministerial meet from August 3 to 6 was officially opened in Kuala Lumpur by Malaysian Prime Minister Najib Razak. (T/P010/R04)
Mi'raj Islamic News Agency (MINA)