Indonesia Condemns Israel`s Nation-State Law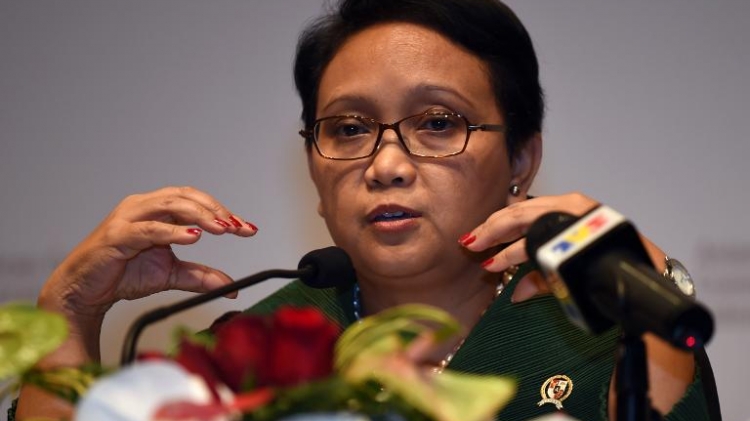 I
Jakarta, MINA — The Indonesian Foreign Ministry has condemned an Israeli nation-state law, which states that only Jews have the right to self-determination.
"I want to discuss a statement on Jewish nation-state law issued by the Israeli parliament on July 19. The adoption of the law has denied the rights of Palestinians in Israel," Antara News quoted Foreign Affairs Minister Retno Marsudi a saying following a bilateral meeting with Malaysian Foreign Affairs Minister Saifuddin Abdullah here, on Monday.
The Indonesian government has considered the Jewish nation-state law to hamper the efforts to solve conflicts in Palestine, which has been occupied by Israel since 1948.
"It threatens the two-state solution," she added.
Israel`s parliament on Thursday (July 19) adopted a law defining the country as the nation-state of the Jewish people, provoking fears that it may lead to the blatant discrimination against its Palestinian citizens.
The legislation, adopted by 62 votes to 55, makes Hebrew the country`s national language and defines the establishment of Jewish communities as being in the national interest, Al Jazeera reported.
The bill also strips Arabic of its designation as an official language, downgrading it to a "special status" that enables its continued use within Israeli institutions.
Highlights
According to the law, self-determination is "exclusive" to the Jewish people, and Israel is the Jewish nation`s historical homeland.
It views the establishment of Jewish-only settlements as being in the national interest and calls the "undivided" city of Jerusalem as Israel`s capital.
The European Union has led a chorus of criticism after Israel passed the controversial law.
The EU viewed the legislation as complicating a two-state solution to the Israel-Palestinian conflict.
The EU joined Israeli Arab political leaders, Israeli opposition politicians, and liberal Jewish groups in the US in flagging up concern, with some saying the law amounted to "apartheid", the Guardian reported.
Meanwhile, Tehran has condemned the law, saying that such "racist" moves will lead to further instability and insecurity in the volatile region.
"The illegitimate and racist Zionist regime was created following the occupation of Palestine and the massacre of its true owners. The recent move by the regime`s parliament is yet another proof of its racist nature and attitude," Foreign Ministry Spokesman Bahram Qasemi said in a statement on Friday, as quoted by the financial tribune.com.
Malaysia has also condemned, in the strongest terms, the adoption of the `Jewish nation-state,` according to Bernama news agency.
The Foreign Ministry (Wisma Putra), in a statement on Monday, said that Malaysia urged the international community to take immediate action to call upon Israel to repeal the racist and oppressive law and policy.
"Israel`s move will only complicate and undermine the peace efforts towards achieving a just and comprehensive resolution to the Palestinian conflict," it stated. (T/RS05/RS01)
Mi'raj Islamic News Agency (MINA)