Indonesia Calls for US's "Deal of the Century" as a Mystery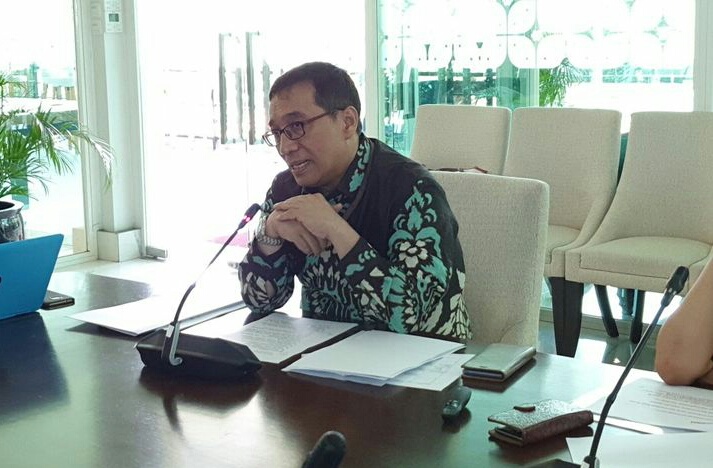 Jakarta, MINA – "Deal of the CENtury" is an agreement initiated by the United States (US) to resolve Israeli-Palestinian conflict still a mystery for Indonesia or other countries in the world. This was stated by Director General of Multilateral Cooperation at Indonesian Ministry of Foreign Affairs, Febrian Alphyanto Ruddyard.
"The biggest question at the moment is what this century agreement looks like. But, we have said whatever the agreement is, do not let this step back from the agreements that have been bound in the UN Security Council resolution," Febri said on Thursday, as quoted from Sindonews.
Febri said that several key issues must be resolved. The problem of immigrants, settlements, and Jerusalem must be a package. According to Febri, this agreement would not be interesting if the minimal demands requested were not currently discussed.
"Because of now, the demands are already in the UN Security Council resolution, it should be more advanced, not running back. Therefore, this proposal is still questioned by everyone," he continued.
He then said that Indonesia itself, as President of UN Security Council, would hold an informal meeting to discuss Israeli settlements on Palestinian land.
Indonesia, Febri continued, will present a number of figures as speakers at the meeting. One of them is Emiliy Schoeffer Omer-Man, a human rights lawyer and also a human rights fighter in Israel.
Emiliy was presented to get direct views from Israeli human rights figures regarding illegal settlements on Palestinian land. In addition, at the meeting Indonesia will also present Palestinian fighters and international legal experts from Ohio State University, John Quigley. (T/Sj/R04)
Mi'raj News Agency (MINA)