INDONESIA TRYING TO BOOST EXPORTS TO CHINESE MARKET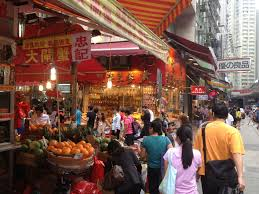 Jakarta, 1 Dhulhijjah 1436/15 September 2015 (MINA) – Indonesias Trade Ministry is making every effort to boost exports to the Chinese market, an official said, Indonesian state news agency Antaranews reported.
"We are not afraid. The Chinese market potential is very large. The move to promote exports to China is meant to give China a chance to find new Indonesian suppliers," the Director General of National Export Development at the Trade Ministry, Nus Nuzulia Ishak, said in a press statement released on Tuesday.
Despite the global economic slowdown and the depreciation of Chinese Yuan against the US dollar, the ministry remains optimistic about the Chinese market for Indonesian exports.
The ministry will continue to promote Indonesian commodities in China, he said
Furthermore, Indonesias non-oil/non-gas exports to China grew by 3.02 percent in the past five years, he said.
He said he will use every opportunity to increase Indonesian exports to the Chinese market.
On its part, the ministry will promote Indonesian commodities in the China-ASEAN Expo (CAEXPO) 2015 and will set up a distribution center called the House of Indonesia, in Nanning, China, he said.
The House of Indonesia will be officially inaugurated on September 17, 2015, he added.
"The House of Indonesia will ensure that Indonesian products find a wider access to the Chinese market," he said.
The House of Indonesia will adopt the business-to-business concept, he said.
As many as 36 business agents engaged in food, footwear, textile and textile products, furniture, house decorations, handicrafts, cosmetics and spa, tobacco and jewelry industries will display their products at the House of Indonesia, built on 472 square meters of land, at the China-ASEAN Plaza which specifically sells products from ASEAN member states.
The 12th CAEXPO will last from September 18 to 21 at the Nanning International Convention and Exhibition Center.
China is Indonesias main trade partner as well as the biggest destination of Indonesian exports, with the overall trade value reaching US$48.2 billion in 2014, accounting for more than a quarter of Indonesias trade with the rest of the world in the same year.
Indonesia-China trade grew by an average of 6.7 percent in each of the past five years, with Indonesia recording a deficit of US$13 billion in 2014.(T/P008/R03)
Mi'raj Islamic News Agency (MINA)