Imam of Al-Aqsa Shaikh Mustafa Discuss Latest Condition in Al-Quds with UGM Rector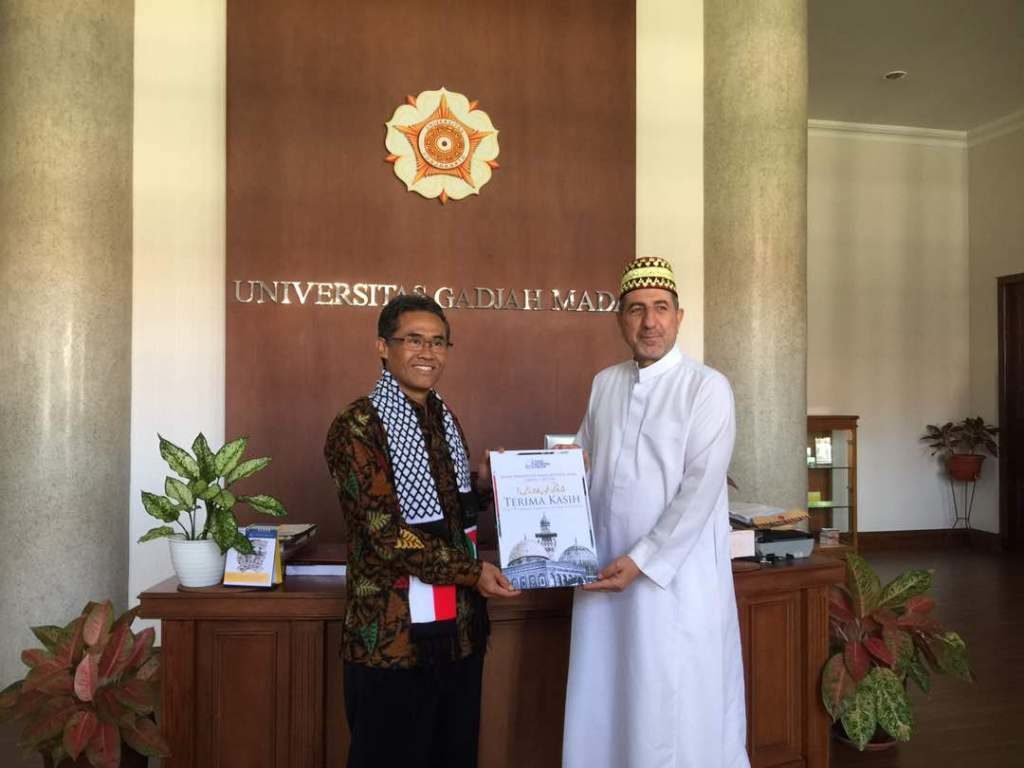 Yogyakarta, 20 Ramadan 1438/15 June 2017 – Imam Masjidil Al-Aqsha, Shaikh Mustafa Muhammad Abdel Rahman At-Tawil discussed the most recent condition of Al Aqsa Mosque Complex and Al-Quds with the Rector of Gajah Mada University (UGM) Panut Mulyoni when his Palestinian counterpart  visited the UGM Rekoirat here Tuesday.
In the discussion he revealed that the underground excavation project in the area of ​​the mosque complex is widespread, restricting people's access to worship in the mosque.
"Only men above the age of 55 are allowed by the Israeli military to enter the mosque area," the Imam of Al Aqsa Mosque said.
He added that it was different with foreign tourists visiting there. All ages are free to enter this area.
He who also serves as one of the advisers of the Supreme Court Justice of Palestinian Sharia Court explained, tourists who visit this area come from various countries. The Al-Quds complex became a religious tourism destination of various religions because of the historical value of this place for the three great religions of the world.
While in Indonesia, Imam Masjid Al-Aqsa will conduct a da'wah safari under the theme "Silaturahim Ramadhan for Love Bond of Indonesia – Palestine" by visiting at least eight provinces in the archipelago, such as DKI Jakarta, Banten, West Java, Lampung, West Kalimantan, Nusa Southeast West, and others.
The presence of Imam Al-Aqsa Palestinian Mosque in Indonesia is one of the da'wah programs initiated by AWG, a humanitarian institution for Palestine, an organization within the Jama'ah Muslimin (Hizbullah), in collaboration with the Palestinian Embassy in Ramadan. .(L/R04/RS5)
Mi'raj Islamic News Agency (MINA)