Imaam Yakhsyallah: We Will Not Stop Until Al-Aqsa is Free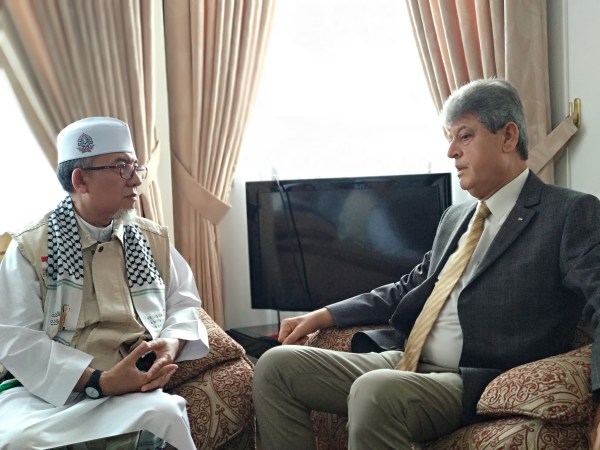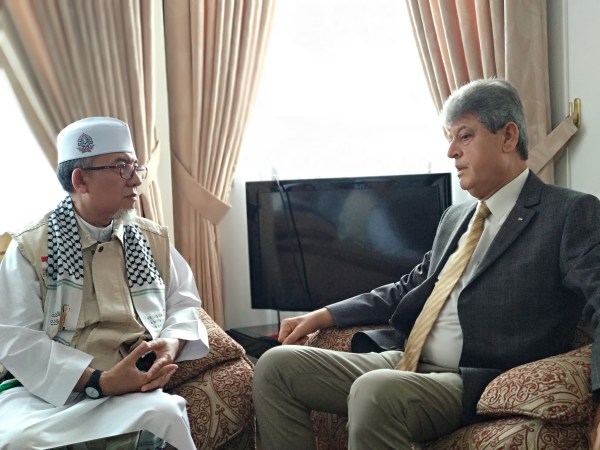 Jakarta, MINA – Imaam Jama'ah Muslimin (Hizbullah) Yakhsyallah Mansur expressed his concern over the Israeli army offensive against thousands of Palestinians who took action on Great March Return, late last month.
In his meeting with the Palestinian Ambassador to Indonesia Zuhair Al Shun at the Palestinian Embassy in Jakarta on Tuesday (3/4), Imaam Yakhsyallah asserted that Muslims in Indonesia will never stop doing anything until the Al-Aqsa Mosque is free.
"We will never stop defending Al Aqsa Mosque until it can be released," Imaam Yakhsyallah said.
Not to forget, Imaam Yakhsyallah also said, Muslims in all around the world, especially in Indonesia, always pray for the Palestinians all the time every five-time prayer.
"We also always pray for them in the last one-third of night through tahajud prayer," he said.
In that intimate meeting, Imaam Yaksyallah also recounted his journey to Lebanon some time ago to meet a number of Palestinian refugees who were there.
"We also just got back from Lebanon, where there is the biggest number of refugees. When we visited Lebanon, we also went to the Indonesian people who were there and they told us about the current condition of Palestine, "he said.
Meanwhile, Palestinian Ambassador to Indonesia, Zuhair Al Shun expressed his gratitude for representing the Palestinian people for the support of Muslim Indonesia. He admitted that he's very happy with the support provided by the Muslim community of Indonesia.
"Thank you. I am very happy for the support of Indonesian Muslim community, "he said.(LT/R04/RS5)
Mi'raj News Agency (MINA)