HUNGARY DECLARES EMERGENCY ON SOUTHERN BORDER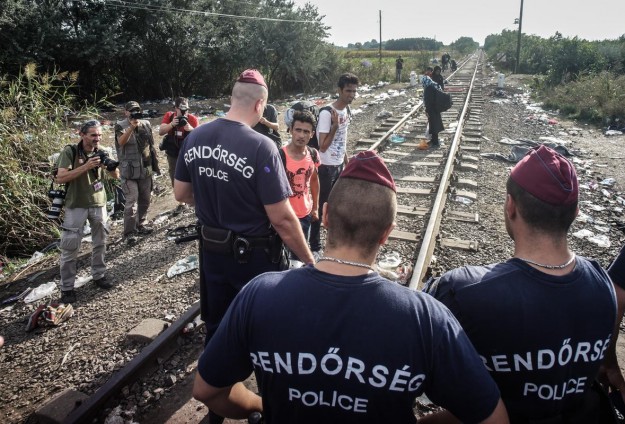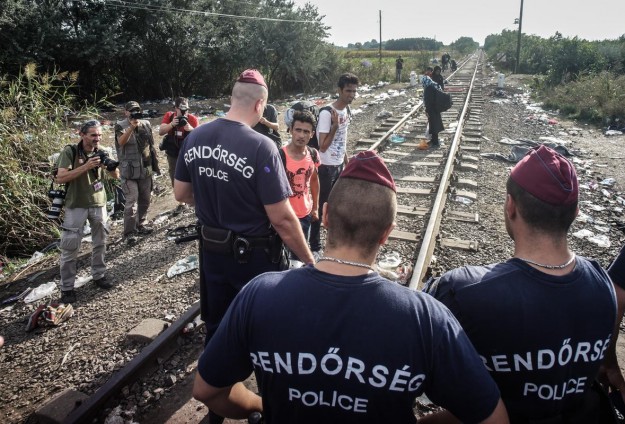 Budapest, Hungary, 1 Dhulhijjah 1436/15 September 2015 (MINA) – Hungary declared a state of emergency Tuesday, the government announced, targeting the tens of thousands of refugees seeking to cross its southern border.
The emergency in two southeastern regions gives police extra powers and allows parliament to deploy troops to deal with the mass of people waiting on Hungary's frontier with Serbia.
Defense Minister Istvan Simicsko announced the deployment of 4,300 soldiers to protect the border, Anadolu Agency quoted by Mi'raj Islamic News Agency (MINA) as reporting
Hungarian authorities said a record 9,380 refugees crossed from Serbia on Monday.
Meanwhile, Serbia's Tanjug state news agency reported refugees who were told they would not be allowed to enter had threatened to go on hunger strike. Many held up signs saying "No food" and "No water" while other shouted for the border to be opened.
Foreign Minister Peter Szijjarto told a news conference Hungary would extend a razor wire fence to its border with Romania, in anticipation of refugees seeking an easier route into Hungary while government spokesman Zoltan Kovacs said the emergency laws would remain in place "as long as needed".
The central EU state has carried out 60 arrests Tuesday under new laws to protect the frontier, the prime minister's security adviser Gyorgy Bakondi said.
Under the legislation, those who damage the 4 meter (13 foot) high fence on Hungary's 175km (110 mile) border with Serbia or cross illegally can be imprisoned or deported.
The new laws came into effect on Monday night as police sealed a railway crossing point that was one of the busiest entry points into Hungary.
According to the police, more than 200,000 have crossed into Hungary this year, most heading for Austria and Germany.
Germany introduced temporary border controls Monday while Austria said it was to tighten checks and began deploying troops to help deal with arrivals.
The crisis threatens Europe's border-free Schengen agreement as many countries, particularly those in central and eastern Europe, are reluctant to accept tens of thousands of refugees.
Those trying to enter Tuesday were sent to asylum processing centers, from where they would be transferred to refugee centers. Most asylum requests are likely to be rejected within eight days as Serbia is considered a "safe country" for refugees.  (T/P010/R03)
Mi'raj Islamic News Agency (MINA)