Hundreds in Washington Protest US Decision on Jerusalem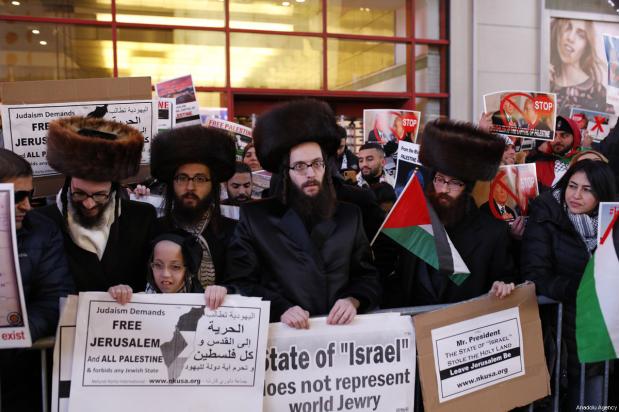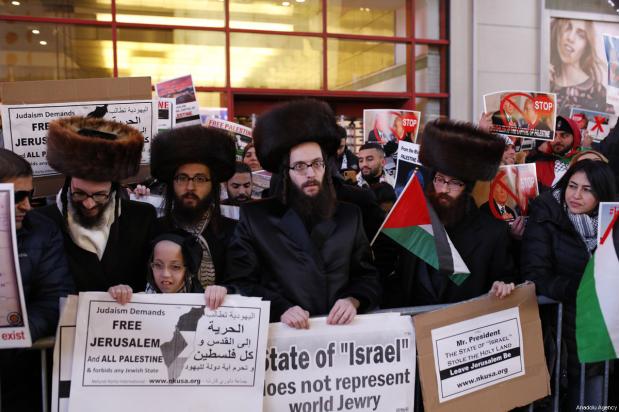 Washington, MINA – Hundreds gathered in front of the White House on Friday to protest President Donald Trump's decision to recognize Jerusalem as the capital of Israel and to perform the Islamic Friday congregational prayer, Anadolu Agency reported on Monday.
The nation's largest Muslim civil rights and advocacy organizations, Council on American-Islamic Relations (CAIR), Islamic Circle of North America (ICNA), American Muslims for Palestine (AMP) and Jews United Against Zionism took their grievances to the U.S. Capitol.
"This decision exposes what we have been saying for a long time that there is no such a thing as a peace process," well-known U.S.-based Muslim scholar, Omer Suleiman told Anadolu Agency. "If we are to initiate an honest peace process then the American government has been anything but an honest broker."
However, the fault largely lies on Muslim leaders and Arab leaders, Suleiman said, adding that some of those Arab leaders have secretly aided the Israeli occupation while some have given permission "behind close doors".
"This is more them, than anyone else's faults,' Suleiman continued. "If they were to apply true pressure, if they were to put true red line on Jerusalem, as a man that only thinks of his business interests, Trump would not have had the arrogance to make the announcement that he made."
Suleiman also claimed that Trump has taken the Jerusalem decision intentionally to distract people from the Russian investigation which is closing on him.
On Wednesday, Trump announced U.S. recognition of Jerusalem as Israel's capital as well as plans to relocate the U.S. embassy in Israel from Tel Aviv to Jerusalem.
The controversial decisions angered Muslims throughout the world.
Rabbi Yisroel Dovid Weiss and his followers from Jews United Against Zionism were among those who participated in the demonstration. (T/RS5/RS1)
Mi'raj Islamic News Agency (MINA)