Honoring Indonesia at Janadriyah 'Confirms Close Ties with Saudi Arabia'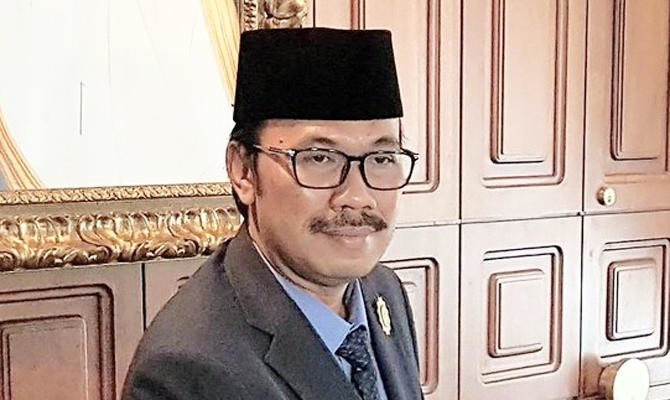 Riyadh, MINA — Saudi Arabia and Indonesia share "very close" relations, and having been invited to be "guest of honor" country at the forthcoming 33rd Janadriyah festival only confirms the strong relations between the two countries, Arab News reported, citing Indonesian Ambassador Agus Maftuh Abegebriel.
Speaking on his country's selection for Saudi Arabia's national heritage and culture festival, Abegebriel, who is also his country's permanent representative in the Organization of Islamic Cooperation, thanked King Salman and Crown Prince Mohammed bin Salman for the invitation.
The ambassador said "Saunesia" is a new term in the diplomatic world derived from the words Saudi Arabia and Indonesia.
"Today is Saunesia time, which means we are in the golden period of our bilateral relations, as reflected by the exchange of visits at the highest level," said Abegebriel.
President Joko Widodo visited Saudi Arabia in 2015 and 2017, and King Salman visited Indonesia in March 2017, he said, adding that the two leaders have committed to enhancing bilateral relations into a more comprehensive and strategic cooperation.
"Both countries have signed a memorandum of understanding on cultural cooperation in March 2017, and Indonesia's participation in Janadriyah is a follow-up of the MoU," he said. "We are very delighted to have this opportunity to showcase our diverse culture and heritage in our special pavilion during the event."
He said Indonesia will also promote its world-class tourism destinations as well as its high-quality products to the public in Saudi Arabia.
"By enhancing cultural relations, we are promoting more people-to-people contact so both sides will have a better mutual understanding," he said.
"I look forward to welcoming members of the royal family, government officials, the business community and Saudi people, as well as diplomatic corps and people from other countries at the Indonesian pavilion during the Janadriyah festival."
King Salman will patronize the opening ceremony of the 33rd Janadriyah festival on Dec. 31. The 18-day event, named after the village on the northern outskirts of Riyadh where it is held annually to celebrate symbols of the Saudi identity, is organized by the Ministry of National Guard.
Guest of honor countries in recent years have included India at Janadriyah 32, Egypt at Janadriyah 31, Germany at Janadriyah 30 and the UAE at Janadriyah 29. . (T/RS5/RS1)
Mi'raj Islamic News Agency (MINA)