Health Ministry: Israeli Settler Kills A Palestinian in Southern West Bank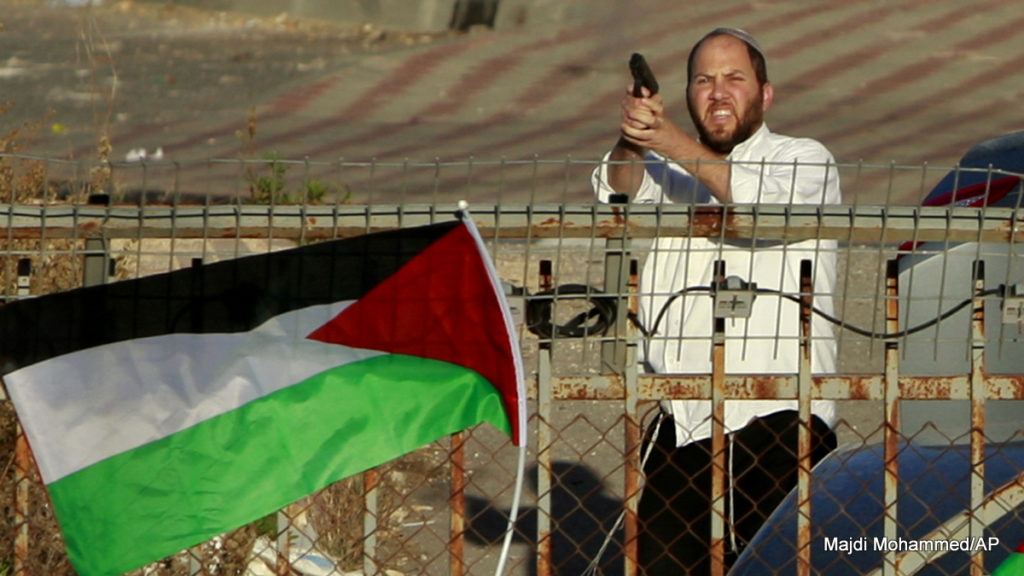 Hebron, MINA – An Israeli armed settler on Friday killed a Palestinian close to ad-Dhahiriya city, southwest of the occupied West Bank city of Hebron, according to the Health Ministry, Wafa reported.
It confirmed that the young man succumbed to his critical wounds he sustained due to being shot by an Israeli Jewish supremacist settler close to the colonial settlement of Teneh Omrim, established on lands seized from the southern West Bank city.
The slain man, according to Israeli media, was killed after allegedly infiltrating into the colonial settlement and attempting to carry out a stabbing attack although there were no reports of Israeli casualties.
There are 22 Israeli colonial settlements in Hebron, in addition to 15 colonial outposts and four industrial settlements. About 21,000 settlers live in these colonial settlements in violation of international law.
The circumstances surrounding the alleged stabbing attempt remain unclear and largely based on the Israeli version of events.
Israeli has been criticized for its reflexive use of lethal force and "extrajudicial killings" when Palestinian alleged attackers no longer pose an immediate threat. The UN Office for the Coordination of Humanitarian Affairs (OCHA) said that circumstances surrounding such killings over the past months remain disputed.
Video footage for similar alleged attacks appears to disapprove Israeli military claims, showing alleged Palestinian attackers did not even attempt to carry out any attacks. Some footage showed Israeli forces manipulating the crime scene following such killings.
Killings of Palestinians in addition to other Israeli measures, taken under the guise of security, are intended to entrench Israel's 55-year-old military occupation of the West Bank and its settler-colonial project which it enforces with routine and frequently deadly violence against Palestinians. (T/RE1)
Mi'raj News Agency (MINA)