HAMDALLAH SAYS GOVERNMENT COMMITTED TO SUPPORTING GAZA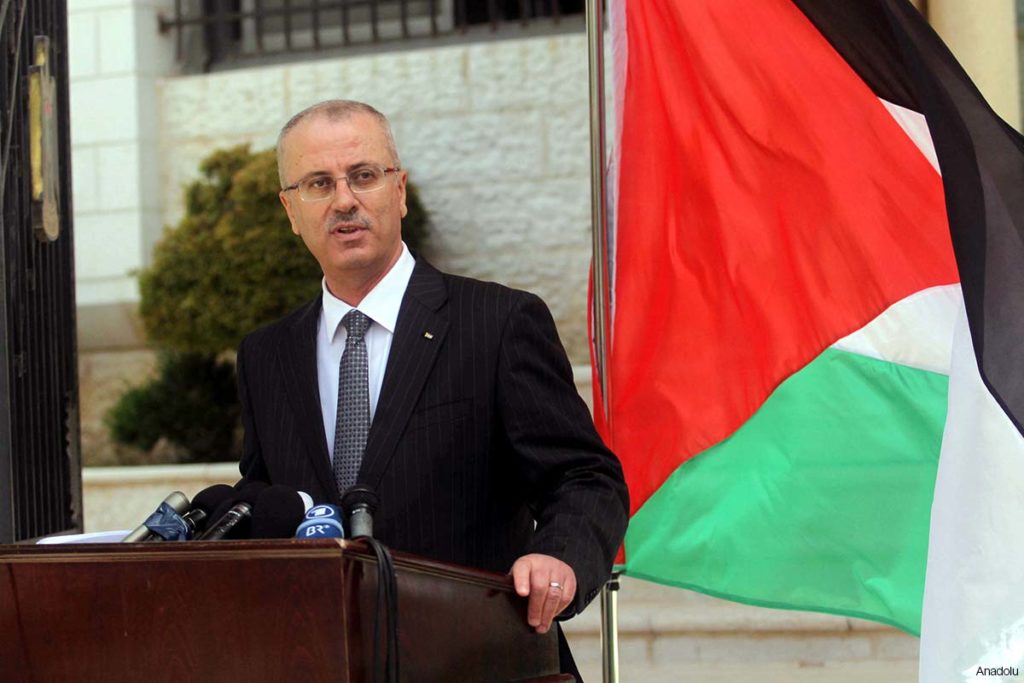 Ramallah, 10 Shawal 1435/6 August 2014 (MINA) – Prime Minister Rami Hamdallah said on Tuesday the Government is working tirelessly with international organizations, particularly the United Nations, to continue providing support to Palestinians in the battered Gaza Strip.
Hamdallah received the United Nations Special Coordinator for the Middle East Peace Process, Robert Serry at the Prime Minister headquarters in Ramallah, where they discussed the recent developments in Gaza, the losses incurred by Israel's occupation regime aggression, and ways to meet the demands of the Palestinians affected by the aggression.
Hamdallah underscored the government's priorities with regard to Gaza, including finding swift solutions to shelter the displaced families, whose houses were destroyed by Israeli occupation regime forces bombardment, as well as rebuilding Schools, including UNRWA-run schools, which were also targeted in the aggression.
Furthermore, Hamdallah discussed with Serry issues related to rebuilding the Gaza Strip in cooperation with the concerned parties, WAFA, Palestinian News & Information Agency quoted by Mi'raj Islamic News Agency (MINA) as reporting.
On the other side, Serry stressed the UN's readiness to cooperate with the national consensus government to rebuild Gaza in all different fields.
Before, Palestinian Prime Minister Rami Hamdallah said his government is doing everything needed for the people in the Gaza Strip who've suffered the loss of more than 1,867 people, mainly civilians, and seen 9,470 others wounded.
"Work in all fields is going on," he said, "affording medical equipment, medicines, food and water." He stressed on the importance of all efforts exerted by the international organisations, mainly UNRWA.
Hamdallah's remarks came during his meeting with the General Commissioner of the UNRWA Pierre Krähenbühl regarding the situation in Gaza.
The prime minister also discussed the ability to provide electricity via ships on the coast of Gaza. Hamadallah asked the UNRWA official to raise this issue in international institutions. He said that many countries said they were ready to offer this service.
"These ships could help solve many problems, including fuel, electricity and water desalinisation," Hamadallah said.
Israel targeted the sole electricity plant during the war and destroyed an oil tanker with 300,000 litres of industrial oil, causing much damage to the plant.(T/P02/E01)
Mi'raj Islamic News Agency (MINA)