HAMAS, ARAB-ISRAELI MPS : ATTACK ON YARMOUK ONLY SERVES ISRAEL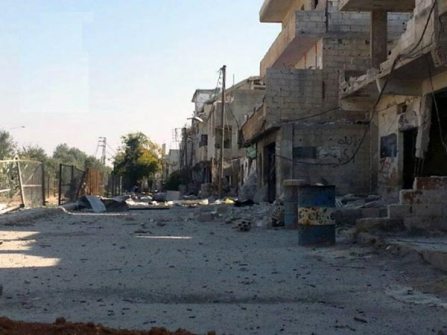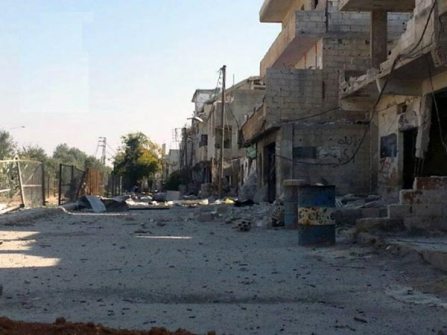 Yarmouk, 19 Jumadil Akhir 1436/8 April 2015 (MINA) – Hamas and Arab Israeli MPs said yesterday that the attack on the Yarmouk refugee camp in Syria only serves Israel, which seeks the liquidation of the issue of the Palestinian refugees.
In a statement, Hamas said: "The continuous strikes on the Palestinian refugees in Yarmouk are a crime and it serves the Israeli occupation and its plans to get rid of the right of return."
Hamas stressed the importance of protecting the camp as a symbol that represents the Palestinian national identity.
It called for an Arabic, Islamic and international movement towards ending the atrocities against the approximately 15,000 Palestinian refugees in the camp, which had hosted more than 160,000 Palestinian refugees before the start of the clashes in 2011, Middle East Monitor (MEMO) quoted by Mi'raj Islamic News Agency (MINA) as reporting.
Meanwhile, Arab Israeli MPs said in a statement sent to the Anadolu Agency that Islamic State (ISIS) aggression on Yarmouk and using the Palestinian refugees as human shields serve the interests of the enemies of the Arab and the Palestinian nations.
"This specifically serves the interests of the Israeli occupation, which is aiming to liquidate the issue of the Palestinian refugees and turning their cause into an internal affair for the countries they live in," the statement of the Arab Israeli MPs said.
According to the statement: "The assaults on the Palestinian refugees in Yarmouk amount to crimes against humanity." The statement placed responsibility for the assault on the UN Human Rights Commission.
It also called on international organisations to immediately intervene to save the camp and its inhabitants. "What is needed is the exit of all armed people from the camp," the statement said.(T/P002/P3)
Mi'raj Islamic News Agency (MINA)