Garuda Indonesia Maintains Its 5-Star Airline Ranking by Skytrax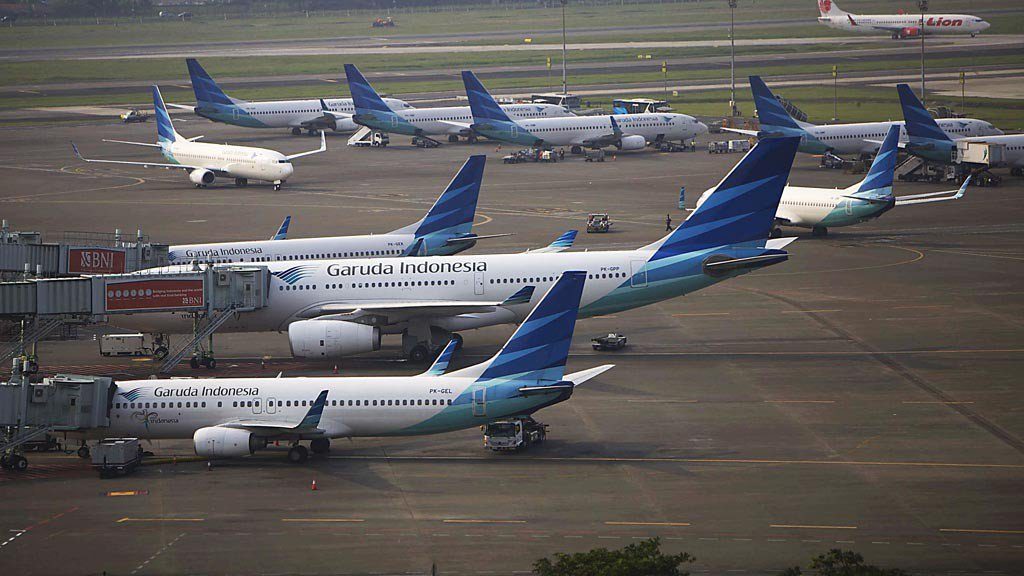 Singapore, MINA – Garuda Indonesia has been Certified as a 5-Star Airline for 2018 by Skytrax, the international air transport rating organisation, during an Award Ceremony held recently at the Changi Exhibition Center, Singapore Airshow 2018.
This was the fourth consecutive year that Garuda Indonesia has been certified in this elite group of global airlines, Travel Daily News reported Monday.
Pahala N Mansury, President & CEO of Garuda Indonesia said, "This 5-Star Airline rating validates the consistency of the service level of Garuda Indonesia. It represents Garuda Indonesia not only as a world class and five star airline, but also represents the achievement of the "Garuda Indonesia Experience" service concept based on "Indonesian Hospitality".
"As one of Indonesia's global brands, this '5-Star' achievement further emphasizes Garuda Indonesia's position as a leading global airline, in terms of enhancing customer experience with the comfort of Five-Star Flight Standardization," said Pahala.
"Attaining a '5-Star' rating has certainly become a major milestone and added significant value not only for us as the national flag carrier, but also for Indonesia and the country's aviation industry as a whole. This certificate renewal validates our continued commitment to maintain a high quality of service. Indeed, we will further improve and innovate to uphold our 5-Star reputation and ensure Garuda Indonesia stays at the forefront of the global airline industry for many years to come," added Pahala.
Pahala said, "I believe that this achievement will further inspire Garuda Indonesia to remain committed and consistently strive to become even better, while it will also mark another historical moment at the beginning of 2018."
The 5-Star certification process is carried out through the "Skytrax Audit" process, with detailed assessment points covering every flight aspect, from pre-flight to in-flight and through to post-flight; such as quality of passenger service at the airport, quality of the waiting room, the comfort of the cabin, the inflight meal, the in-flight entertainment, to the service by the cabin crew.
On the occasion, Skytrax CEO Edward Plaisted remarked that Garuda Indonesia's success in maintaining its 5-Star Airline honors was an indication of the hard work that the Garuda Indonesia team invested in maintaining the quality of service.
"In an increasingly competitive airline industry, Garuda Indonesia is able to survive in competition while maintaining and running the values and standards of its service. The fleets operated by Garuda Indonesia currently offer various service classes that conform to the standards of 5-Star airline services," added Edward.
Today, there are only 10 (Ten) Five Star Airliners from a total of 200 airlines worldwide. There are Garuda Indonesia, Singapore Airlines, Cathay Pacific, EVA Air, Qatar Airways, Etihad Airways, Asiana Airlines, All Nippon Airlines (ANA), Hainan Airlines and Lufthansa.
In order to strengthen the company's financial and operational performance, Garuda Indonesia and its subsidiaries work to a long-term business strategy entitled Garuda Indonesia Group, Sky Beyond 3.5, with a goal of being a value-driven aviation group with an achievement of 3.5 billion USD target on 2020 .
In addition, Garuda Indonesia's subsidiary Citilink Indonesia also attained a 4-Star Low-Cost Carrier (LCC) Airline certificate from Skytrax .
The 4-Star Rating has become a major milestone for Citilink Indonesia and the Garuda Indonesia Group, considering Citilink Indonesia is the first Low-Cost Carrier (LCC) Airline in Asia which has successfully attained the certification. (T/RS5/RS1)
Mi'raj Islamic News Agency (MINA)
________________________________________