Garuda Indonesia Pilots Call off Strike Plan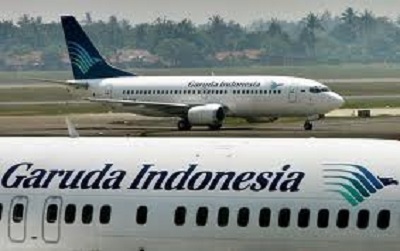 Jakarta, MINA — Pilots and employees with Garuda Indonesia have agreed not to go on strike after talks with management and the Ministry of State-Owned Enterprises, Nikkei Asian Review reported.
No details of the agreement were disclosed. Pilots and cabin crew had been threatening to strike since May out of anger at cuts to their benefits, such as the cancellation of a services that brought pilots to the airport before their flights.
They blamed the benefit cuts on Linggarsari Suharso, director of human resources.
The pilot union's initial one-month ultimatum for management changes was stretched when the calendar turned last month to the Islamic holiday of Idul Fitri as a strike during the festival period would have drawn public anger. Similarly, the airline has many flights scheduled for mid-July to take pilgrims to Saudi Arabia for their Hajj pilgrimage.
Garuda said the agreement with staff came after considering "the national interest, especially the implementation of the Hajj flight" and that management had agreed to involve the pilots' association and the employees' union in "improving the company's performance."
"We appreciate the good steps of all parties who are still committed to the national interest, and all parties agreed to be more synergistic in improving the company's performance," said Gatot Trihargo, a deputy to the state enterprise minister, in a statement.
The cancellation of the strike is a rare piece of good news for Garuda, which has struggled in recent years. The company, which is publicly listed, posted a $216.5 million net loss last year and a $65.3 million loss for the first three months of this year, under the impact of rising fuel prices and stiffening regional competition. (T/RS5/RS1)
Mi'raj Islamic News Agency (MINA)