FUI Gives Full Assurance of a Peaceful Rally in Parliament Building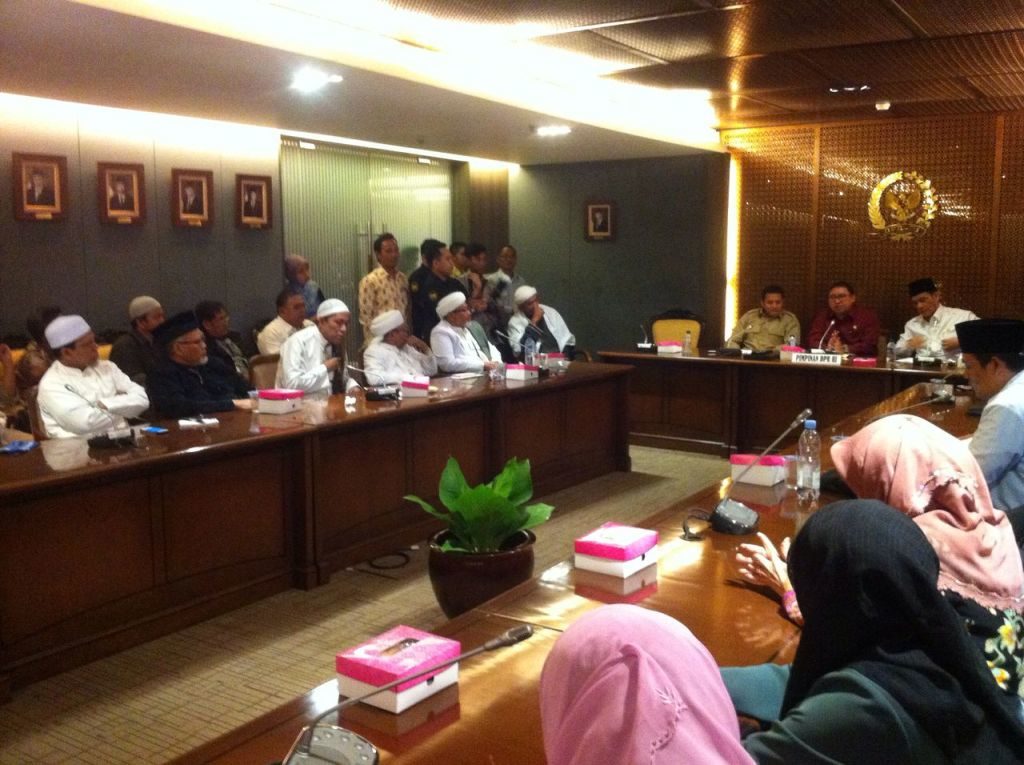 Jakarta, 22 Jumadil Awwal 1438/20 February 2017 (MINA) – The person in charge of the 212 Action has given full assurance that the mass rally to be held on Tuesday in front of the Parliament Building would be peaceful to  deliver the aspirations of the people.
Secretary General of the Indonesian Muslim Forum (FUI) Muhammad Al-Khaththath reiterated that in the mass protest the FUI will deliver insistence for the laying-offs of Jakarta Governor Basuki Tjahaja Purnama, better known in his nickname Ahok.
"We will convey the aspirations that Ahok should be removed from office for being a defendant of blasphemy case in accordance with the law.".
About 100 thousand people from various regions will be present tomorrow," said Al-Khaththath during a meeting with Deputy Chairman of the House of Representativess (DPR)  Fadli Zon with more than 50 Muslim scholars from various Islamic organizations in the Parliament building, Monday (20/2).
Fadly was accompanied by Chairman of the House Legislation Body Fadli Suprtaman Andi Atgas and Moreno Suprapto from the House Commission III in the meeting.  Muslim scholars attending the meeting  among others were representatives of Bogor Ulemas, Jama'ah Muslimin (Hizbullah), Hidayatullah Central Board, Madura Cleric Alliance, Majelis Mujahidin Indonesia, Syarikat Islam, PBHMI, lawyers who provide advocacy assistance to GNPF MUI.
In addition, the mass action will also demand that the police stop the legal process on a number of religious leaders as it is  considered as a form of criminalization.
The 212 Action will be held since the early morning and centered in front of the Parliament Building. "According to the plan, it will be held until noon if our demands are accepted. If not, we would coordinate with the scholars what steps to do next," he explained.
Fadli said that the protesters would be received by the members of the House Commission III representing all faction.
"We're in line with your aspirations. We will immediately send the aspiration letter to Mr. President on this matter,"Fadli said.
On the proposed right of the inquiry, Fadli explained that the right of inquiry for the dismissal of the Governor Basuki Purnama Tjahaja was just signed by four of the whole 10 factions.
"We continue to lobby the other factions. Right of inquiry should further through the plenary session, "he said. (L/R04/P02/RS05)
Mi'raj Islamic News Agency (MINA)