FRENCH MAYORS WANT ONLY CHRISTIAN REFUGEES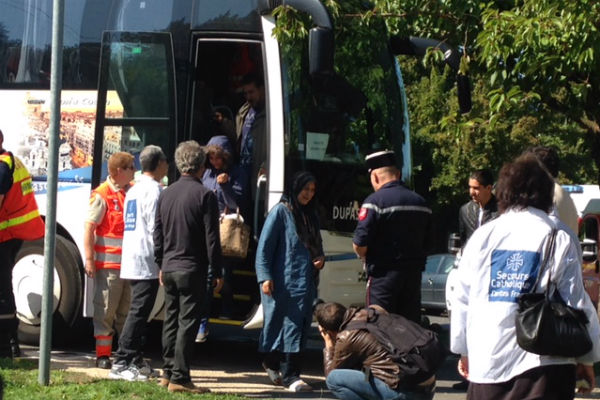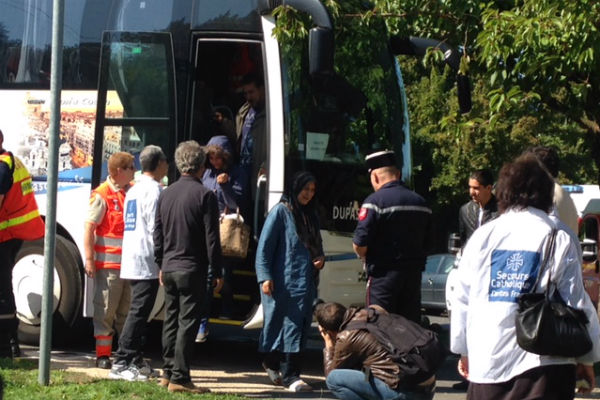 Paris, 27 Dzulqa'dah 1436/11 September 2015 (MINA) – French mayors refused this week to take in Syrian and African refugees who practice Islam, a stance condemned as dreadful by many, as the country received the first patch of refugees.
"You don't sort (refugees) on the basis of religion. The right to asylum is a universal right," Prime Minister Manuel Valls said Tuesday evening, hours before some 200 are expected to arrive from Germany, On Islam quoted by Mi'raj Islamic News Agency (MINA) as reporting.
French Interior Minister Bernard Cazeneuve also condemned the two mayors.
"I really don't understand this distinction. I condemn it and I think it's dreadful,"  Cazeneuve told France 2 television.
"A whole series of minorities are being persecuted in the situation in Syria," he said. "Christians from the Middle East must be welcomed but there are also Muslims and other minorities who are persecuted with the same degree of barbarity."
France, he said, "must be prepared to take in all those who are persecuted regardless of their religion and their background."
These condemnations followed comments by the mayor of the central town of Roanne, Yves Nicolin, last Monday saying he was prepared to resettle "a dozen families, providing they are Christian refugees who are persecuted in Syria by Daesh (the so-called Islamic State) for being Christians."
Similar comments were echoed by Damien Meslot, the mayor of Belfort in eastern France, who said he would only consider taking in Christian families from Iraq and Syria because "they are the most persecuted".
Both mayors are from the centre-right, which is in opposition nationally.
Following pressures, France's President Francois Hollande has agreed to take in 24,000 refugees over the next two years, with roughly 200 refugees expected to be welcomed on Wednesday.
By the end of the week, approximately 1,000 refugees were expected to arrive in France, according to France 24.
The French mayors' comments recall remarks from Slovakia in August which said it would only accept Christians when it takes in Syrian refugees because Muslims would not feel at home there.
Similar opinion were expressed by Australian employment minister, Eric Abetz, who said priority should be given to Christian refugees, in case Australia increased its intake of fleeing Syrians, because they were "the most persecuted group in the world."
Some 350,000 migrants have made the perilous journey to reach Europe's shores since January this year, according to figures released by the International Organization for Migration (IOM) on Tuesday.
The IOM said more than 2,600 migrants had drowned trying to cross the Mediterranean in the same period.
A photo of a three-year-old Syrian toddler lying face down on the beach, after he and his family drowned, has sparked worldwide cry over this week, with many urging world countries to shoulder their responsibilities toward the Syrian people. (T/P006/R04)
Mi'raj Islamic News Agency (MINA)