Foreign Ministry Condemns Israel's Approval of National Parks in Jerusalem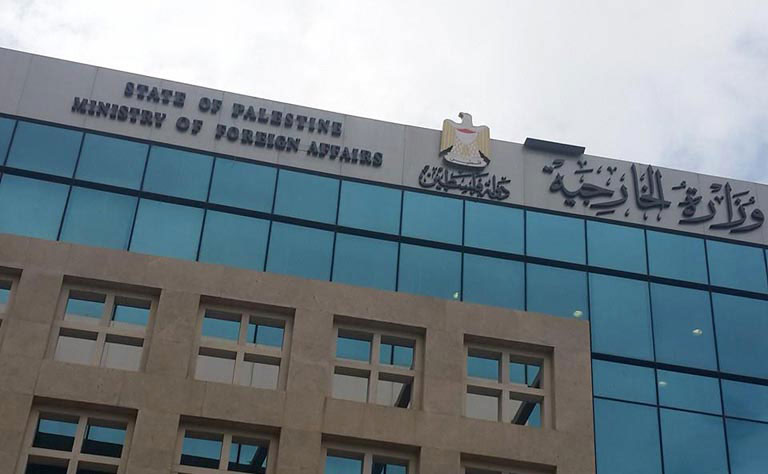 Ramallah, MINA – The Ministry of Foreign Affairs and Expatriates strongly condemned on Thursday the approval of the Committee of Interior Affairs and Environmental Quality in the Israeli parliament, the Knesset, of a bill allowing the construction of the so-called "national parks" in occupied Jerusalem.
The ministry said the decision aims at colonizing more Palestinian lands under the pretext of establishing national parks, nature reserves, or military zones.
"The bill is expected to allow the Elad settlement association to build dozens of settlement units and establish a new settlement on the lands of Silwan, as part of plans to Judaize Palestinian neighborhoods and towns south of Al-Aqsa Mosque, thereby preventing horizontal expansion and demographic growth in occupied Jerusalem," Palestinian news agency WAFA reported,citing the ministry in a statement.
The ministry continued, "The US government's blind bias towards the occupation and its policies has opened the way for Israel's ruling right-wing coalition to implement all colonial expansionist schemes in the Occupied Palestinian Territory, particularly in Jerusalem."
"This will create a new reality in which any proposals for political solutions to the conflict would become unrealistic, which will undermine the prospects of peace based on a two-state solution."
The ministry called on the UN Security Council "and the states that claim to be concerned about peace and the two-state solution to act quickly to stop this plan and other settlement schemes aimed at perpetuating and prolonging the occupation, and taking international legal measures to implement the expansionist colonial settlement apparatus that is destroying the State of Palestine." (T/RS5/RS1)
Mi'raj Islamic News Agency (MINA)