EU THINK-TANK REQUESTS FINANCIAL PRESSURE ON ILLEGAL SETTLEMENT POLICY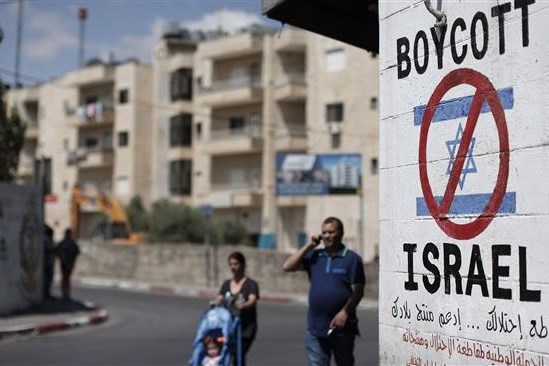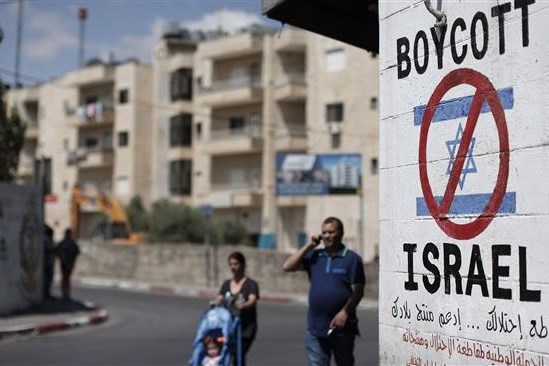 Bethlehem, 9 Shawwal 1436/25 July 2015 (MINA) –  A European think-tank released a report on Wednesday urging the European Union (EU) to curb its relations with Israeli banks and other financial institutions.
The European Council on Foreign Relations's report stressed the importance of differentiating between business with "Israel proper" and its illegal settlements, Ma'an News Agency quoted by Mi'raj Islamic News Agency (MINA).
The report argued that the EU is breaching its own laws by not going far enough in making sure business is not done with the Israeli settlements, of which the EU has long condemned, and international law deems illegal.
The policy purposed by the think-tank would delve into many sectors of Israel's financial institutions, from banking, loans and mortgages, qualifications earned in settlement institutions and the tax-exempt status of European charities that deal with Israeli settlements, according to Reuters.
The EU is Israel's largest trading partner.
After the report was released, the stocks of four of Israel's largest banks dipped significantly, leading many Israeli media outlets to link the drop to the report's release.
The report follows a string of pressures from various EU bodies expressing condemnation of Israel's policy concerning its illegal settlements, which the EU sees as a threat to any future two-state solution.
Growing pressure
Earlier this week, the EU pushed through a decision to introduce labels on products made by illegal Israeli settlements.
The union also released statement asking Israel to "halt plans for the forced transfer of the population and demolition of Palestinian housing and infrastructure" in the village of Susiya in the West Bank's South Hebron Hills.
The village is facing imminent demolition where it is feared that the nearby illegal Israeli settlement of Susya plans to expand after the expulsion of the Palestinian residents.
Ongoing EU demands for Israel to change its settlement policy as well as increasing moves to divest from illegal settlements come as a campaign of boycotts, divestment, and sanctions against Israel has gained steam.
In 2014 foreign investments in Israel dropped by more than half. News outlets and analysts speculate the dip in foreign investments was in part due to boycott campaigns, a changing international attitude towards Israel's illegal settlements, and Israel's latest Gaza offensive, where more than 2,200 Gazans were killed.
While the international community has increasingly expressed its disapproval of Israel's illegal settlement expansion, Israel has continued to add to existing settlements, as well as build new settlements at an exponential rate.
The right-wing government pieced together by Israeli PM Benjamin Netanyahu in March is largely comprised of MK's that promote rapid settlement expansion throughout occupied East Jerusalem and the West Bank, and publicly oppose an independent Palestinian state.
Since Netanyahu's re-election last year, there has been a 40 percent increase in new settlement construction with an average of 460 new residential units per month, according to Israeli settlement watchdog, Peace Now. (T/P010/R04)
Mi'raj Islamic News Agency (MINA)