EGYPTIAN PRESIDENCY ANNOUNCES SPECIALIZED ADVISORY COMMITTEES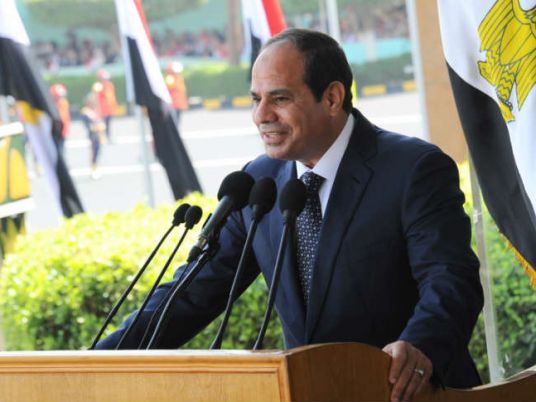 Cairo, 8 Muharam 1436/1 November 2014 (MINA) – The Egyptian presidency has formed four specialized advisory committees tackling societal, economic and political challenges facing the country.
The committees are Economy, External Affairs and National Security, Community Development and Education and Scientific Research, Egypt Independent quoted by Mi'raj Islamic News Agency (MINA) as reporting.
The committees' proposals are advisory and non-biding to the executive branch of government.
Each committee is comprised of less than 20 hand-picked specialists on each field. Youth and females are strongly represented in most of the committees.
The Community Development Committee– tasked to generate feasible smart solutions to tackle the most pressing community needs like women rights, pollution, traffic, rights of disabled citizens, and health education– consists of 53 percent females and members under 30 years of age.
Nada Ramadan, 26, a Stanford University graduate and currently project officer at Population Council, is the youngest female member of the presidency advisory council- Community Development Committee.
"Egypt has been undergoing serious economic, political, and social changes over the past few months, and we need to ensure that policies and projects being implemented address popular socio-economic demands, and work towards developing a well-functioning economy and free and fair society", Ramadan told Egypt Independent.
Dr. Mohamed Zaazoue, 27, founder of Healthy Egyptians Association for Development, is also one of the youngest members to ever be chosen for the advisory committees.
He, like many of his peers on the committee, has been globally recognized for excellence in his respective field of expertise; health education through innovation and technology. Publications like the Financial Times have reported on his work and Forbes magazine chose him as one of the most influential social entrepreneurs under 30 in the world for the year 2014.
"It is a challenging time in Egypt right now which makes our job very critical," Dr. Zaazoue toldEgypt Independent. "However, having a channel of communication with policy makers in the country would, hopefully, make our recommendations and efforts a lot more effective and likely to materialize."
The four committees have officially started work early September and have been tasked to offer recommendations and feasibility studies pertaining to different topics. (T/R04/P3)
Mi'raj Islamic News Agency (MINA)