Dozens of Jews Settlers Strom Al-Aqsa on Easter Day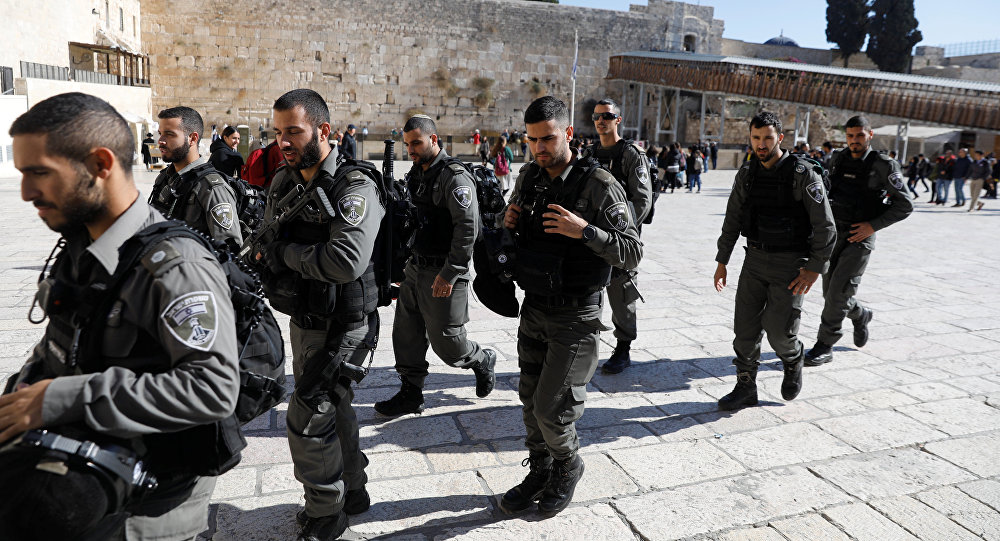 Al-Quds, MINA – Dozens of illegal Jewish settlers in police escort stormed Al-Aqsa Mosque complex to coincide with Easter Easter Sunday, according to the Arabic website 48.
They invaded the courtyard of Al-Aqsa Mosque through the Maghariba Gate. Arabic Sputnik reports.
The Israel Temple organization has called on settlers and their supporters to storm Mosque and celebrate Hebrew Passover in the Old City of Jerusalem during a Jewish holiday from Sunday to Thursday.
The mobilization of masses will be carried out from morning to evening every day.
According to the Islamic Waqf Department, Israeli soldiers provided protection for settlers during their raid on Al-Aqsa yard, and toured provocatively.
Some of them perform Talmudic rituals outside the Sakhrah Dome and Bab al-Rahma's gate.
On the other hand, Israeli police continued to impose restrictions on the entry of Palestinian Muslims who came from Jerusalem and inside to pray at the Aqsa Mosque.
The police strictly checked their personal identities and detained several of them at the outer gate. (T/Sj/P2)
Mi'raj News Agency (MINA)