China President Supports Two-State Solution on Palestinian Issue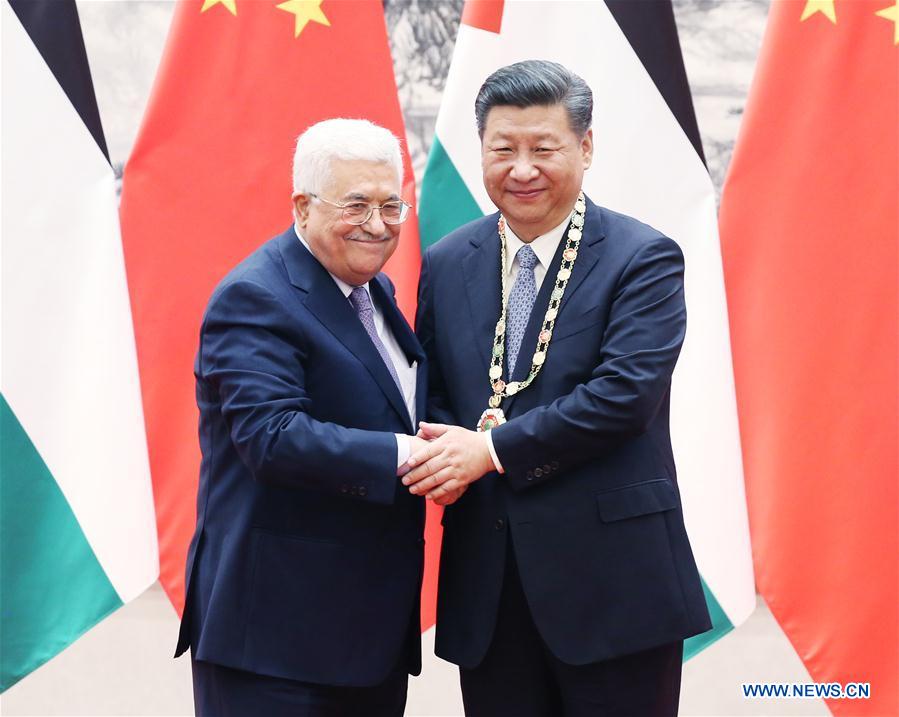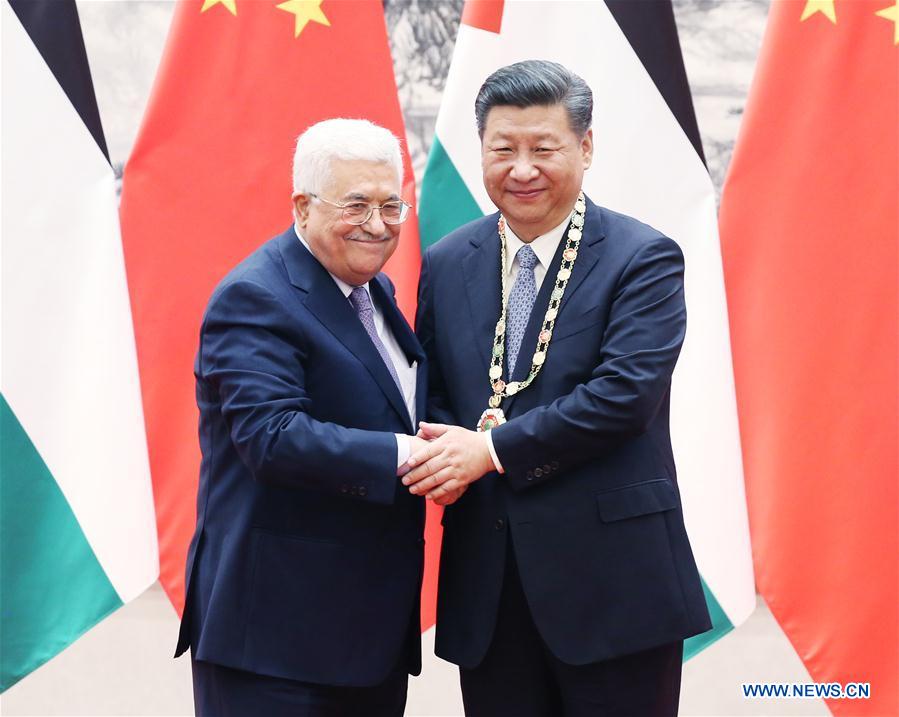 Palestinian President Mahmoud Abbas (L) awards the highest Palestinian medal to Chinese President Xi Jinping after their talks in Beijing, capital of China, July 18, 2017.  Xinhua photo.
Tokyo, MINA – Chinese President Xi Jinping said Tuesday that his country supports a political settlement of the Palestinian issue on the basis of the two-state solution, the official Xinhua News Agency reported.
"China supports Palestine in building an independent, full sovereignty state along the 1967 borders with East Jerusalem as its capital," Xi said in his talks with Palestinian President Mahmoud Abbas in Beijing.
Xi said the UN Security Council Resolution 2334 should be effectively implemented, and all the settlement-building on the occupied territories of Palestine should be immediately stopped.
The resolution, adopted on December 23, 2016, condemned Israel's settlements on occupied Palestinian territory as illegal, and urged it to halt building.
"China is one of the first countries to support the just cause of the Palestinian people and to recognize the Palestine Liberation Organization and the Palestinian state," Xi said.
In 1947, the UN General Assembly adopted Resolution 181, which recognized the need to establish a Jewish state and an Arab state in the former British Mandate territory of Palestine.
The 1967 Middle East war resulted in Israel's occupation of the West Bank, East Jerusalem, the Gaza Strip and the Golan Heights.
The last round of peace talks between Israel and Palestine halted in 2014, mainly due to the continuing expansion of Jewish settlements on the occupied territories of Palestine.
Xinhua didn't mention what Abbas said. The Palestinian leader arrived in China on Monday for a four-day state visit.  (T/RS5/RS1)
Mi'raj Islamic News Agency (MINA)