WHO IS REALLY IN CHARGE OF THE ZIONIST PROJECT?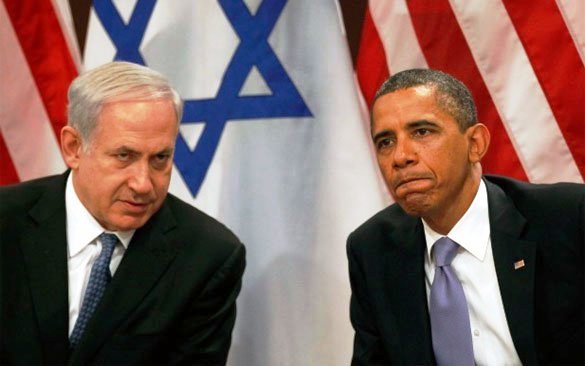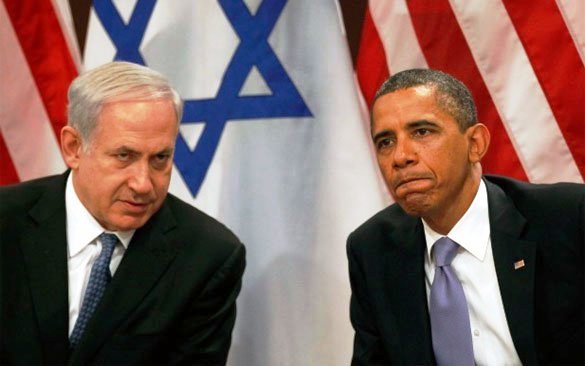 Who is really in charge of the Zionist Project?
by Yvonne Ridley*
The next few hours should establish who is really in charge of the Zionist project – Israel or its biggest benefactor the United States of America. It is a debate which has concentrated the minds of many as they try and work out where the seat of influence really lies. Is it with Tel Aviv or is it in Washington?
Attempting to answer the burning question, one of my pro-Palestinian friends likened Israel to the pilot fish, a carnivorous creature which hangs around sharks feeding on their parasites and leftover food. The little striped scavenger used to give old mariners the impression that it is in charge and is guiding and leading the much larger shark, but appearances are deceptive. The reality is that without its host, the shark, our little pilot fish could not survive on its own.
Today, Tuesday, is D-Day for the special relationship between America and Israel and most of the occupants of Capitol Hill are speculating on the outcome of what has been billed as the most explosive moment in Benjamin Netanyahu and Barak Obama's apparently rocky relationship. The two have shared a mutual loathing ever since the US president came to power but the arrival of Netanyahu in Washington on Monday brought things to a new low.
The Israeli leader's sole purpose on this visit is to urge the US Congress to scupper a nuclear deal between the Obama administration and Iran. Whipping up the fear in his own backyard before jetting off to the US he told journalists: "I feel deep and sincere concern for the security of Israel's citizens and for the fate of the state and of all our people. I will do everything in my power to ensure our future."
Dozens of Democrats are threatening to boycott Netanyahu
Dozens of Democrats are threatening to boycott Netanyahu's address in Congress today after the White House fired a pre-emptive strike at the gathering of the largest pro-Israel lobby group, AIPAC, on Monday. It urged Israel to give the benefit of the doubt to the international talks, which are aimed at preventing Iran from developing nuclear weapons, rather than pursue what national security adviser Susan Rice calls a "destructive intervention".
Echoing those sentiments from Switzerland is Secretary of State John Kerry, who insists that the administration's diplomatic record with Iran entitles the US to "the benefit of the doubt" as negotiators work toward a long-term nuclear deal. Kerry, embroiled in talks with Iran's foreign minister, has already cautioned that, while Netanyahu is welcome to speak in the US, the White House does not want the event "turned into some great political football".
It is also interesting to note that the Obama camp has said that it will not be sending any representative to the speech; nor will the president meet Netanyahu at the White House, which is seen as a big slap in the face for the Israeli leader. Clearly, he is not welcome for several different reasons but perhaps the most colourful quote in recent days from all of the many observers came from Jamie Stern-Weiner.
The co-founder of the New Left Project said in a recent article published by Mondoweiss: "Israel's hawkish prime minister is theatrically obnoxious to the point where even Israel's staunchest allies in the American Jewish community are urging him to tone it down. He's the kind of guy who doesn't just show up to your house uninvited but brings along his dirty laundry, empties your fridge, urinates in the sink and then abruptly storms out, complaining about poor service."
Netanyahu is not remotely interested in peace
An equally blunt, but perhaps more chilling, observation came from veteran journalist Alan Hart, author of "Zionism: The Real Enemy of the Jews", who believes that Netanyahu has difficulty telling the truth; not because he is a born liar but because if he spoke truthfully about his intentions for the future of the Zionist state then global support for Israel would collapse.
Hart says of Netanyahu that the truth would reveal that he is "not remotely interested in peace with the Palestinians and that his preferred solution is a final ethnic cleansing of Palestine [so] he has to tell lies. But to have credibility in the face of Israel's defiance of international law and criminal actions, they have to be really B-I-G lies and, as Goebbels advised, they have to be repeated again and again."
One obvious conclusion, Hart continues, "Is that Netanyahu has always known that everything he asserts about Israel being in danger of annihilation and not having a Palestinian partner for peace is propaganda nonsense."
We will know within the next few hours if Netanyahu's speech before the two Houses of Congress is a game changer in the Middle East; that is how high the stakes are. Most of Israel's voters in the General Election in a couple of weeks' time, will be tuned in to watch the event live.
Netanyahu will be telling Congress that he is fighting for the very existence of the Zionist state. In propaganda terms he will play the US politicians knowing fine well that his performance might not win support in the US but (more importantly) it will help him at the ballot box in Israel.
His very presence in Washington has been likened to spitting in Obama's face but his supporters will spin this as a David versus Goliath battle in the polling booths.
Netanyahu depends on America
It is a fact that, as a leader of Israel, Netanyahu depends on America for the continuing existence of his state. Without US tax dollars Israel could not maintain the fourth largest army in the world, or its nuclear arsenal, or much, much more.
Without the political and diplomatic backing of the White House, Israel could not continue to persecute the Palestinians, wage its wars in Gaza at regular intervals and continue to build illegal Jewish settlements while ignoring and violating UN resolutions and international law.
The American Israel Public Affairs Committee (AIPAC) and other Jewish organisations have spent millions of dollars over the years buying support from the two main political parties in America, making it political suicide for anyone to dare to criticise Israel. The fact that around 30 Democrats have said that they will snub the Netanyahu speech, therefore, has sent shockwaves through the corridors of power on Capitol Hill. And Obama, who wants to be remembered for reaching an agreement with Iran in his otherwise lacklustre presidency, will not be happy with Netanyahu gate-crashing Washington to sabotage possibly his one and only notable foreign policy success.
Playing fast and loose with Israel's biggest supporter could cost Netanyahu dearly. The result will be with us shortly; then we'll know who really is in charge of the Zionist Project. (T/P3/R01)
Mi'raj Islamic News Agency (MINA)
*Yvonne Ridley (born 23 April 1958) is a British journalist and Respect Party activist. She was captured by the Taliban in 2001, and converted to Islam after release, later becoming an outspoken opponent of Zionism and vocal critic of Western media portrayals of the War on Terror.
Source: https://www.middleeastmonitor.com/articles/middle-east/17281-who-is-really-in-charge-of-the-zionist-project