Central African Republic: 20,000 Stranded at UN Base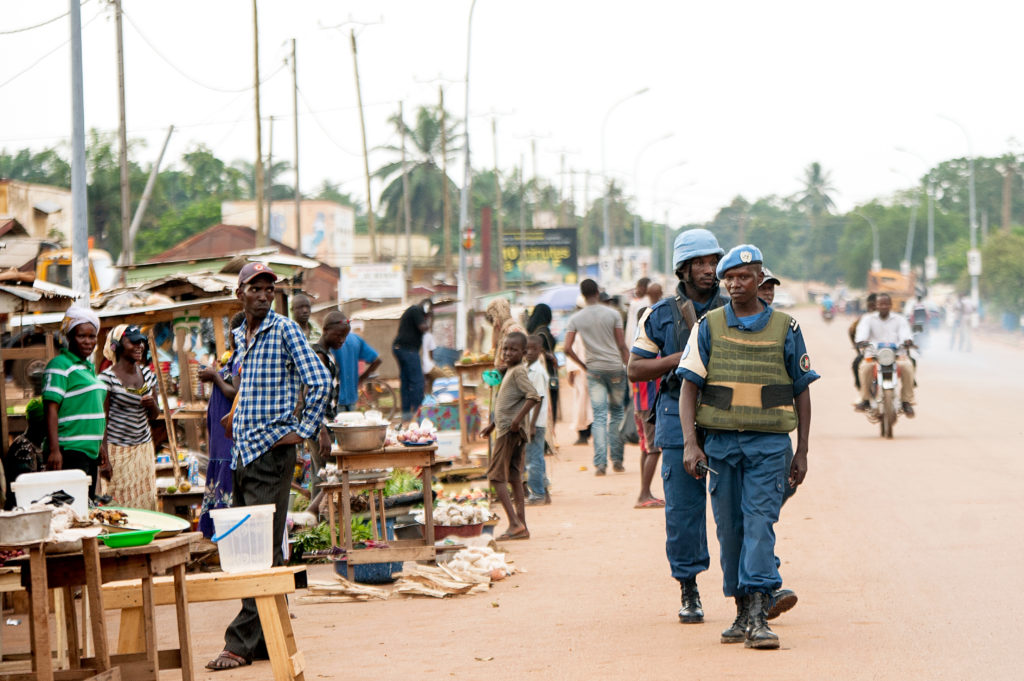 Bangui, 30 Muharram 1438/31 October 2016 (MINA) – Renewed deadly violence in the Central African Republic (CAR) has forced more than 20,000 people to flee to a UN base to seek safety and shelter.
Tensions in the town of Kaga Bandero, in northern CAR, have also risen to such an extent that humanitarian workers have suspended relief efforts in the area, leaving thousands vulnerable.
"The prevaling insecurity makes the work of humanitarian partners more difficult in terms of access to the vulnerable population as it narrows down humanitarian space," Yaye Nabo Sene, spokesperson at the UN Office for the Coordination of Humanitarian Affairs in the capital Bangui, told Al Jazeera on Sunday.
The withdrawal of the World Food Programme because of security concerns will impact about 120,000 people dependent on food supplies, and 35,000 others living precariously in surrounding camps for internally displaced people (IDPs).
Kaga Bandero has been hit by a barrage of attacks by armed groups since September.
The departure of humanitarian workers follows a string of incidents, including armed robberies. The UN says between September 9-16, more than 16 security violations were registered.
Houses have been razed and three sites for IDPs have been attacked, forcing civilians to seek help at the UN stabilisation mission base (MINUSCA) in the area.
Sene said local authorities had allocated land for those now living in and around the base, and they would be relocated within a week.
At least 65 people have been killed over the past four weeks in violence across the western, eastern and central parts of the country
Last week, 25 people were killed in two days of violence in and around the town of Bambari. Earlier in the month, 40 people – including three school teachers – were killed when Kaga Bandero town was attacked, allegedly by ex-Seleka rebels. The UN repelled the attack, killing 12 fighters.
Since President Faustin Touadera was elected in February, violence between militant groups has eased. But attacks over the last month have raised concerns of a return to instability.
Both anti-Balaka and Seleka groups have been accused of widespread human rights abuse against civilians, including murder, sexual violence, and mass displacement. (T/P001/R04)
Mi'raj Islamic News Agency (MINA)