CANADIANS FAST LONGEST RAMADAN IN 33 YEARS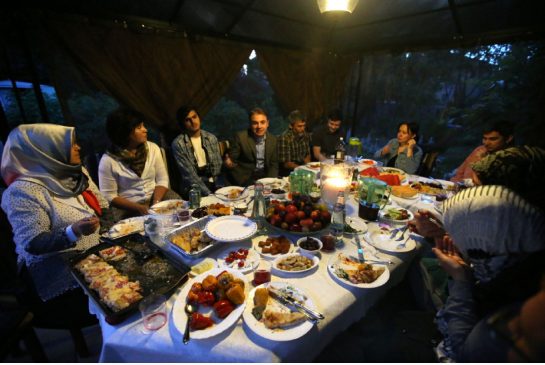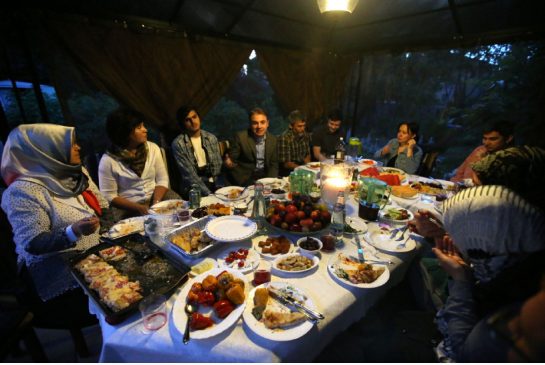 Ottawa, 6 Ramadan 1436/23 June 2015 (MINA) – Observing the most challenging Ramadan in decades, Canadian Muslims have started the longest daylight fasting hours in 33 years, with more than 17 hours of fasting daily throughout the holy month.
"There are so many people in the world who break their fast only with water," Khalil Khalilov, of North York said, On Islam quoted by Mi'raj Islamic News Agency (MINA) as reporting.
Like millions of Muslims in the north, Canadian Muslims are facing a particularly testing Ramadan period that lasts from 3:45 am till 9 pm.
Ramadan, the holiest month in Islamic calendar, kicked off in Canada on Thursday, June 18.
In Ramadan, adult Muslims, save the sick and those traveling, abstain from food, drink, smoking and sex between dawn and sunset.
Muslims dedicate their time during the holy month to be closer to Allah through prayers, self-restraint and good deeds.
It is customary for Muslims to spend part of the days during Ramadan studying the Noble Qur'an.
Many men perform i`tikaf (spiritual retreat), spending the last 10 days of the month exclusively in the mosque.
"There's a saying that we fast with our mind, with our eyes and our ears," said Khalilov, an entrepreneur and real estate agent.
"When a person is fasting, it makes him more considerate about the God, As long as you have this greater purpose in mind, the day goes by very quickly."
Khalilov's family, Crimean Tatars who immigrated to Canada from Ukraine in 2007, used to share Ramadan meals with their neighbors.
Plates of stuffed bell peppers, fried dough drenched in honey, nectarines, plums, cheese pie and other traditional Turkic dishes are served during the family's Iftar.
Minor Challenge
Despite challenges of lengthy fasting, Toronto Muslims see fasting as minor challenge compared to its spiritual reward.
"There could be some challenges, but those are very minor things," said Khalilov.
For the Muslim family, celebrating Ramadan in Canada and communicating with others is not challenging.
"You don't have any obstacles to communicate with each other. It's a great thing we have in Canada," said Alie Khalilov, Khalil's mother.
"Here, we realize that we're all human beings," said Khalil.
This Ramadan will include the longest day in the year, June 21, which marks that start of the summer, adding to the challenges of high temperatures and long fasting hours that will face millions of Muslims across the world.
"If I'm at home with kids, it's kind of challenging," said Ayse Yegul, a guest and an outreach representative for the Intercultural Dialogue Institute, a GTA group that spreads awareness of Islam in Canada.
"Sometimes it's hard to follow up their energy. Sometimes I'd rather have a long afternoon sleep with them."
"People are missing it — because we realize how beautiful this month is," Khalilov expects he'll miss the spiritual intensity of Ramadan when it's over.
Muslims are the fastest growing religious community in Canada, according to the country's statistical agency, Statistics Canada.
Canada's Muslim population increased by 82 percent over the past decade – from about 579,000 in 2001 to more than 1 million in 2011.
Muslims represent 3.2 percent of Canada's total population. (T/P006/R03)
Mi'raj Islamic News Agency (MINA)