CALGARY YOUNG MUSLIMS DECRY MARGINALISATION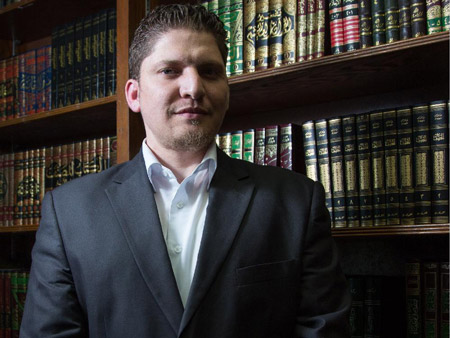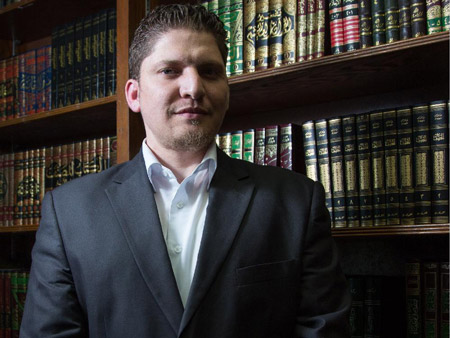 Ottawa, 7 Jumadil Akhir 1436/27 March 2015 (MINA) – Urging mutual respect between community members, Calgary's young Muslim youth gathered in a special summit designed to exchange ideas on how to keep all Canadians save while maintaining Muslim rights of equality.
There's "never been a worse time for Muslims in Canada," Mahdi Qasqas, a psychologist who also organized the Muslim Youth Summit., told Calgary Herald on Thursday, March 26, On Islam quoted by Mi'raj Islamic News Agency (MINA) as reporting.
Qasqas was speaking to a gathering that grouped scores of Muslim youth who met Wednesday morning in a closed-door workshop, in which federal Public Safety officials discussed how young people can respond if concerned about their peers.
Attendants included Former Calgary police chief Rick Hanson, who is running as the Progressive Conservative candidate for Calgary-Cross.
"It's hard to do things right, because you are exposed to all kinds of things that encourage or entice you not to live by your beliefs or your principles."
Hanson stressed that young people who joined militant groups followed a pattern of isolation and broken families that is also common in gang recruitment.
"People like to say, well it's a religious issue, it's a cultural issue. Well, it's not. It's a vulnerability issue for kids, for young people who grow up who don't feel valued," he said.
A panel held at the University of Calgary on Tuesday on federal Anti-Terrorism Bill C-51 has reflected high divisions among two generations in the Muslim community.
According to Qasqas, the panel showed an inter-generational division among Canadian Muslims, with an older generation that is simply thankful Canada welcomed them as immigrants, and a vocal group of younger Muslims who will bear the brunt of increased stigma.
Culture of Fear
Muslim experts warned that the language of federal politicians and the media was fuelling a culture of fear among the Muslim community members, accusing authorities of acting on suspicion rather than evidence.
"When people are vilified simply because of the beliefs they hold, that's a problem. When our liberties are being prevented simply because of what, because someone suspects that someone is thinking of doing something?" said Qasqas, who started the Muslim counselling service 3OWN.
"If we want to prevent radicalization, then you need to promote inclusion. What this bill certainly does is it promotes marginalization," he said.
Qasqas added that media and law enforcement scrutiny have already led mosques to impulsively kick out people spouting radical views, thus removing them from those who are best suited to counter their arguments.
U of C researcher Ryan Jeffrey Williams expressed similar concerns.
"What I'm most concerned about is the long-term implications of criminalizing people," said religious studies professor Ryan Jeffrey Williams, saying Bill C-51 could worsen feelings of isolation.
Critics of Bill C-51 say it would greatly expand the powers of CSIS, to the point where it will create a "secret police force" and that it lacks appropriate oversight.
The government introduced Bill C-51 in January and it is currently before House public safety committee.
According to StopC51.ca, "Canadians have spoken out in over 70 communities across the country."
"This bill disproportionately targets indigenous communities, environmental activists, dissidents, and Muslims, many of whom are already subjected to questionable and overreaching powers by security officials," states the StopC51.ca website.
"This bill will make it easier and ostensibly lawful for government to continue infringing upon the rights of peaceful people."
In another panel held earlier this month on Bill C-51, the legislation was criticized for threatening to erode communities' trust for authorities.
"The government is being reactive," said Linda McKay-Panos, the head of the Alberta Civil Liberties Research Centre.
"This bill is about fear; it won't actually make us safer."(T/P011/P3)
Mi'raj Islamic News Agency (MINA)