Ottawa Women's Group 'Outraged' At Anti-Islam Facebook Comment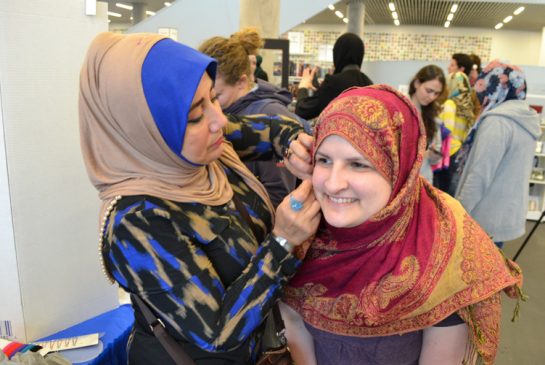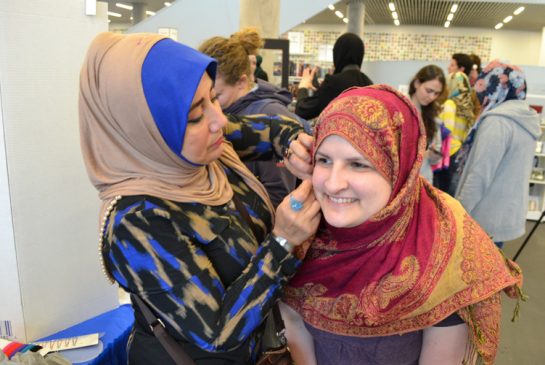 Ottawa, 16 Rabi'ul Akhir 1437/26 January 2016 (MINA) – An Ottawa group's invitation to wear a hijab in solidarity with Muslim women has spurred dozens of anti-Islamic and xenophobic comments on social media.
The City for All Women Initiative (CAWI) posted details for "Ottawa Hijab Day" on its Facebook page on Friday. On Feb. 25, women are encouraged to wear the traditional headdress as a show of support and respect for Muslims.
As of Monday, more than 40 people had commented on the event – and most scoffed at the idea or posted anti-Islamic notes, Metro New Canada quoted by Mi'raj Islamic News Agency (MINA) as reporting.
CAWI says it's "outraged" by the "offensive" comments and will take them down.
"We believe that women should have the right to choose what they wear," said Tong Zhao-Ansari, the group's community engagement coordinator, noting that people have a right to their opinion but there's a "bottom line."
Not all the posts were offensive, however.
"Don't let these negative comments detract from the important work you do. They are exactly the reason why this type of work and these types of conversations need to take place."
Ian Campeau, of DJ collective A Tribe Called Red, also weighed in by pointing to the Canadian Constitution's section on fundamental freedoms, which includes religion.
World Hijab Day, which started on Feb. 1, 2013, is intended to raise awareness and nurture religious tolerance by encouraging women to wear the headdress for one day.
Alia Hogben, executive director of the Canadian Council of Muslim Women, was not shocked about the Facebook comments.
"We hear it all the time," she said.
The organization does not see the hijab as a religious requirement, but believes it's up to each Muslim woman to decide whether or not to wear the garb. Hogben said almost half of Muslim women do not cover their hair, so donning the headdress is not a necessary act of solidarity.
"There are so many (other) ways," she said. "Smile at Muslims who walk around the street. Be nice. If you have neighbours, invite them to your house." (T/P011/R03)
Mi'raj Islamic News Agency (MINA)