Bulgaria to Ban Muslim Women Right to Wear Veil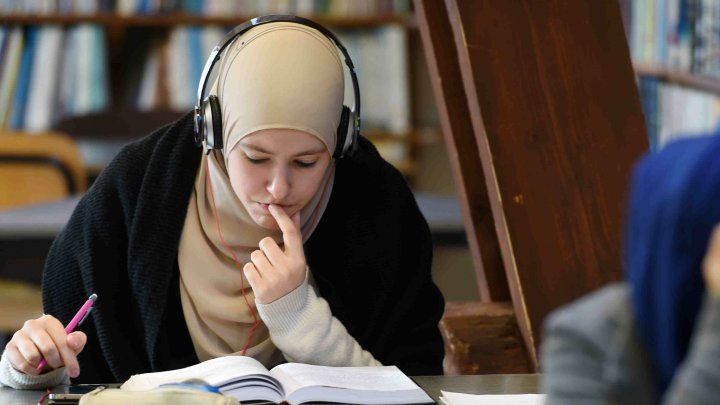 Sofia, 12 Ramadan 1437/16 June 2016 (MINA) – Politicians in Bulgaria have approved a bill that would ban the wearing of clothing that conceals faces, fully or partially, in public places.
A total of 108 MPs voted in favour of the legislation – eight voted against – at its first reading, according to reports, which was proposed by the nationalist Patriotic Front (PF) and would prohibit niqabs and burqas.
The law will apply to all official institutions and sites which provide administrative, educational or social services as well as places for public leisure.
The country's second-largest opposition party, the Movement for Rights and Freedoms (DPS), proposed withdrawing the paper and including it in counter-terrorism legislation, but the ideawas rejected.
MPs from DPS and its splinter group DOST, headed by former DPS chairperson Lyutvi Mestan, expressed opposition to the bill, claiming 'it does not really resolve any of the considerable problems' and that it was the result of a 'political deal'.
The bill had already been approval by several parliamentary committees, while the cities of Pazardzhik, Stara Zagora, Sliven and Burgashave have already approved similar bans on a local scale.
Latvia is planning a similar outlawing of full-face Muslim veils in public, despite less than a handful of people in the country wearing them.
The Ministry of Justice has called the proposals on niqabs and burqas a 'preventive measure' to protect Latvian culture, ensuring that newly-arrived Muslims adhere to the country's traditions.
Earlier this year, French Prime Minister Manuel Valls called for the banning of Muslim headscarves in universities, prompting opposition from within his own government.
In an interview with the daily newspaper, Liberation, Prime Minister Manuel Valls said France should 'protect' French Muslims from extremist ideology.
The country has already banned face-covering Muslim veils and forbids headscarves and other religious symbols in schools and public buildings.
In May, the Dutch government implemented a partial ban on wearing an Islamic face-covering veil in schools, hospitals and on public transport, with fines of up to £300 for anyone caught flouting the law.
A law banning the full-face veil in neighboring Belgium came into force in 2011.
Although Spain doesn't have any nationwide bans in place, in 2010 Barcelona outlawed burqas and niqabs in the city's municipal buildings.(T/R04/R03)
Mi'raj Islamic News Agency (MINA)