British Muslims Worried After Brexit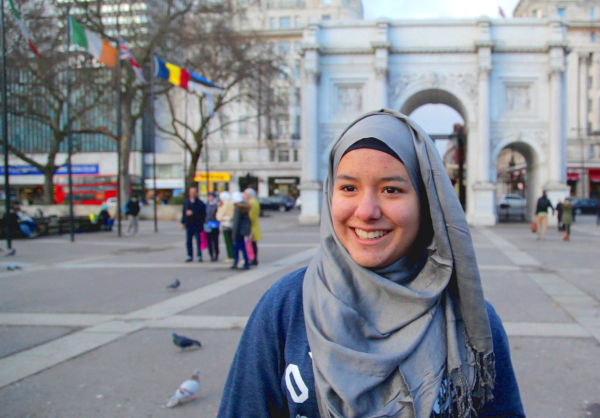 London, 22 Ramadan 1437/27 June 2016 (MINA) – British Muslims living in the London borough of Tower Hamlets, which has the highest concentration of Muslim residents in England and Wales, have voiced "unease" and "fear" about what life would be like after the UK leaves the European Union.
Following the historic vote that saw more than half the British public vote to leave the 28-member bloc there has been mass uncertainty about what the future will hold, Muslim Village reported.
From the British pound plunging to a 31-year low to the uncertainty created by British Prime Minister David Cameron's announcement to resign in October, the mood in London – which overwhelmingly voted to stay in – is decidely sour.
"Before I thought Britain leaving the EU was a joke, but when the BBC and other news organisations started talking about it, I was scared for my family," said Bengali Brit Sajda Khatun, who has lived in Whitechapel her whole life.
Khatun's family, like many Bangladeshis living in Tower Hamlets, came to the UK in the late '70s after the outbreak of the Bangladeshi independence war in 1971. Tower Hamlets, besides having the highest concentration of Muslim residents in England and Wales, has the largest Bengali-speaking population in England. Like many areas in London and the UK, Tower Hamlets has also seen its fair share of migrants from the EU settling in the area.
Walking into one of the many Polish grocery stores that have opened up in the past few years, Khatun picks the spices and herbs she needs to prepare her family's iftar meal to break the day's Ramadan fast.
"Times are already tough, and for many in Tower Hamlets it feels like it's going to be even worse for us," Khatun told Middle East Eye.
"Muslim women are already discriminated against on the streets, and now we could be even poorer if the government decides to cut more services."
The sentiments of concern and fear were also echoed by other Muslims MEE spoke to in Tower Hamlets.
Outside the East London Mosque after Friday prayers, former Dutch resident and Tower Hamlets business owner Abdul-Rahman Khalid spoke of the potential economic ramifications for small Muslim businesses. He said he feared that they would be particularly hard-hit and would be impacted by discrimination as well as the predicted post-vote economic slump.
"I don't think British Muslims are going to face the economic impact of leaving the EU anytime soon, but, as a Muslim business owner, seeing the pound drop does not give me much hope," Khalid told MEE.
"We run a family-owned business and export a lot of our goods to the EU and [even before this we were] struggling. Last thing we need are our customers from the EU cancelling orders we desperately need."
The campaign leading up to the referendum has also been mired in controversy. Critics have described the leave campaign as engaging in "dog whistle" tactics.
The campaign got so heated that event prominent leave campaigners like UKIP MP Douglas Carswell lashed out at his party's poster, showing a tide of refugees in Europe, as "morally wrong".
Lifelong Tower Hamlets resident Arif Haque, who turned 18 a week before the deadline to register to vote ended, told MEE that "the debate was hijacked to serve an agenda that is racist and exclusionary, and now we're about to witness [Home Secretary] Theresa May, [former London mayor] Boris Johnson or [Lord Chancellor and Secretary of State for Justice] Michael Gove becoming our next prime minister," he said.
"The Quran tells us that 'verily with hardship comes ease,' but I think Muslims in the UK are preparing for many hardships in the months and years ahead."(T/R04/R07)
Mi'raj Islamic News Agency (MINA)